FXC Intelligence CEO Daniel Webber interviewed Matt Oppenheimer, CEO of Remitly, following Remitly's recent $220m fundraise. Access the full interview below:
Please note each submission request for a copy of our Pricing Strategies Report will be reviewed by FXC Intelligence.
You will be sent the report within 3 working days if your request is accepted, it will not automatically download and a request must include a valid email address.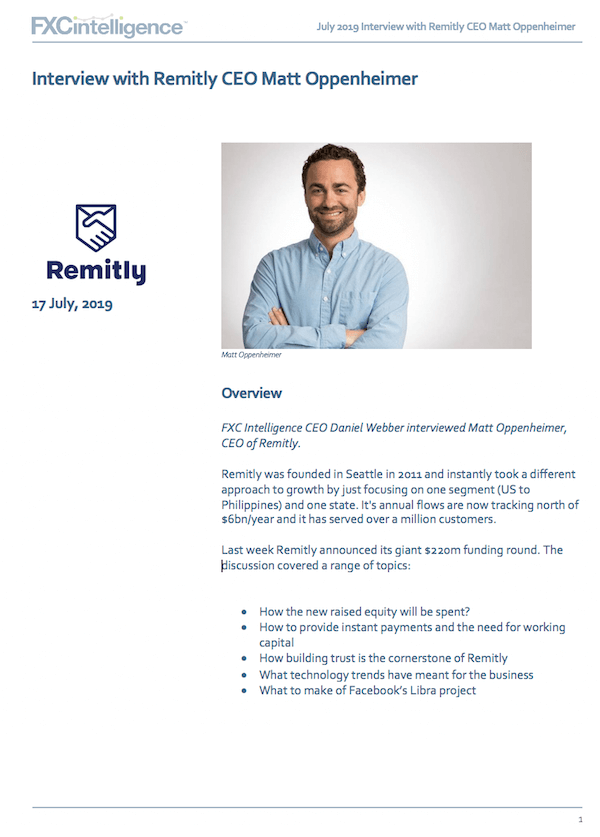 Remitly was founded in Seattle in 2011 and instantly took a different approach to growth by just focusing on one segment (US to Philippines) and one state. It's annual flows are now tracking north of $6bn/year and it has served over a million customers.
Last week Remitly announced its giant $220m funding round. The discussion covered a range of topics:
How the new raised equity will be spent?
How to provide instant payments and the need for working capital
How building trust is the cornerstone of Remitly
What technology trends have meant for the business
What to make of Facebook's Libra project