Stay up to speed on the global payments industry. Sign up now for free weekly insights on FX and cross-border payments from FXC's team of industry experts.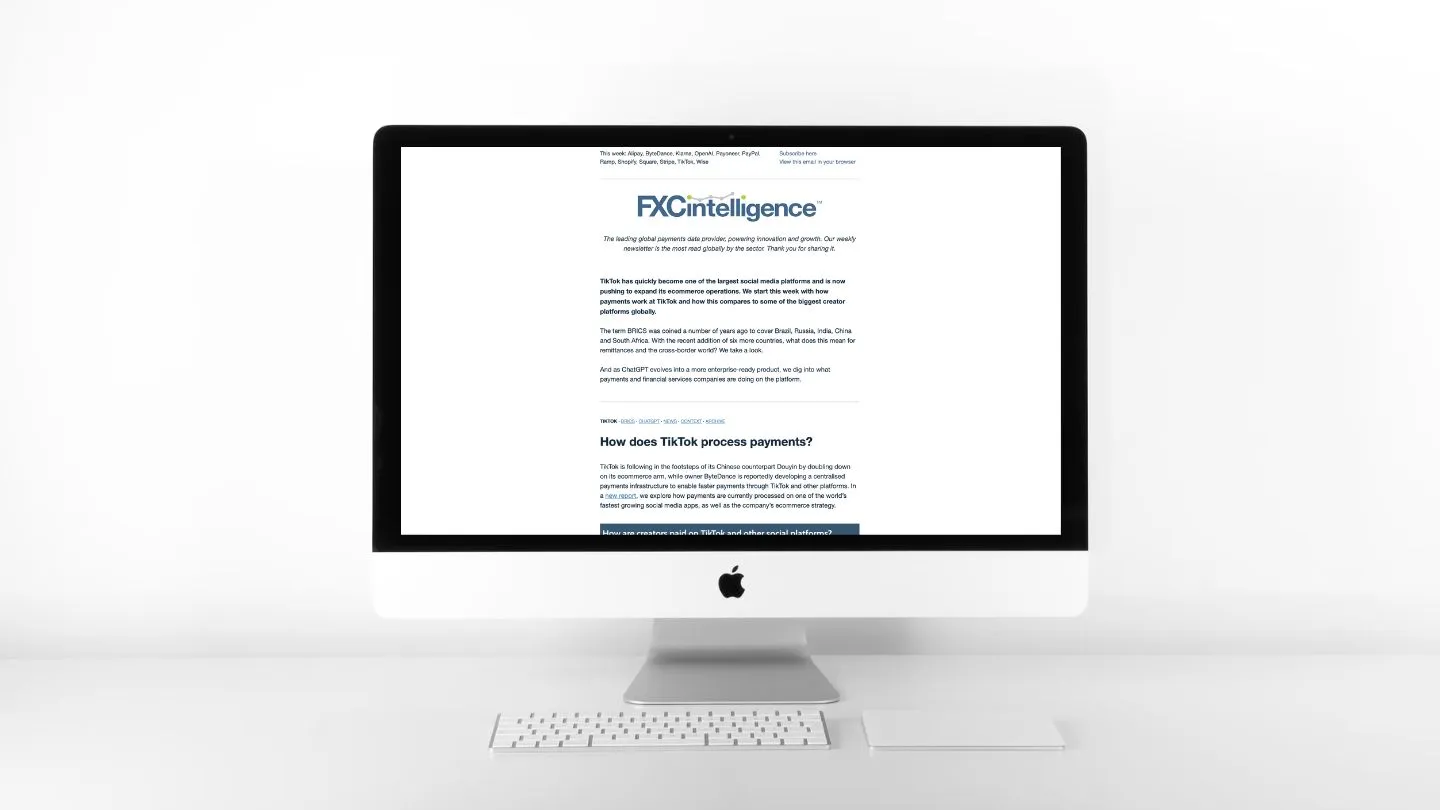 Why subscribe to FXC Intelligence's leading cross-border payments newsletter?
Original stories only: Using FXC Intelligence data and extensive market analysis, we provide unique perspectives on global payments you won't find anywhere else.
Analysis you can trust: Our experienced journalists and analysts have decades of combined experience in rigorously assessing cross-border payments data.
A complex industry, simplified: From deep-dive reports to bite-sized analysis, we give a concise, clear view of the payments topics that matter most.
One newsletter, every Thursday: No spam, junk or filler; just everything you need to know about the industry in one easy-to-digest bulletin.
We cover a variety of topics from a cross-border perspective, including:  
Remittances and money transfers

Payment processing 

Banks

Ecommerce

Cards

Crypto

And much more
Testimonials
"FXC Intelligence takes the complex and makes it simple."
Hikmet Ersek, Former CEO, Western Union
"FXC Intelligence provides some of the best data and insights on the cross-border payments sector globally."
Matt Oppenheimer, Co-Founder & CEO, Remitly
Want to sample our newsletter? All our analysis and reports are also published here.
Sign up for our free newsletter today
Work email address*: