FXC Intelligence's CEO Daniel Webber interviewed Mike Laven, CEO of Currencycloud, to understand more about the recent fundraise and the future strategy of the company
Please note each submission request for a copy of our Pricing Strategies Report will be reviewed by FXC Intelligence.
You will be sent the report within 3 working days if your request is accepted. It will not automatically download. A request must include a valid email address.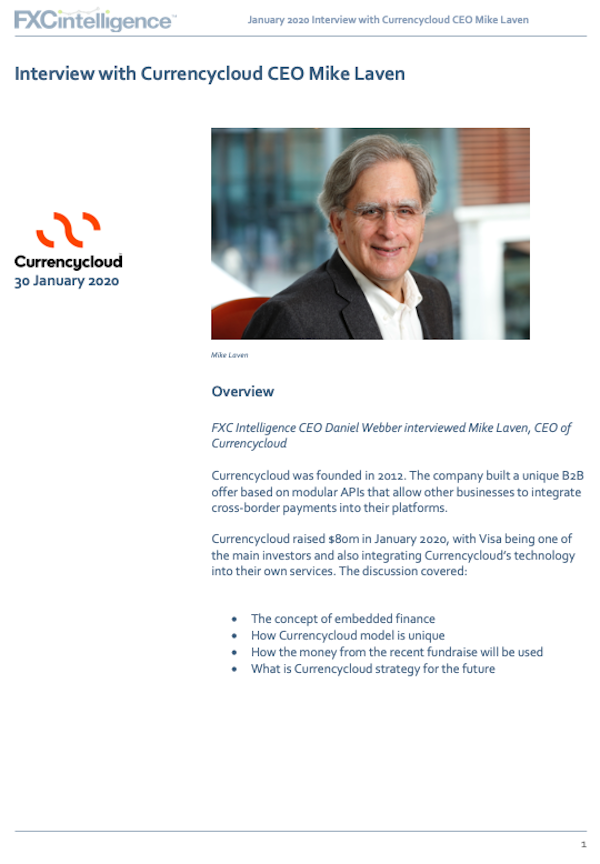 Currencycloud was founded in 2012. The company built a unique B2B offer based on modular APIs that allow other businesses to integrate cross-border payments into their platforms.
Currencycloud raised $80m in January 2020, with Visa being one of the main investors and also integrating Currencycloud's technology into their own services. The discussion covered:
The concept of embedded finance
How Currencycloud model is unique
How the money from the recent fundraise will be used
What is Currencycloud strategy for the future