How to Find Corporate Clients for International Money Transfer
Small to medium sized businesses (SMEs) are expected to provide a significant amount of growth for many banks and payment companies. In the UK, it seems every finance director has been called by an FX broker and in the US, well, it's just hard to find a company who trades internationally, especially one that needs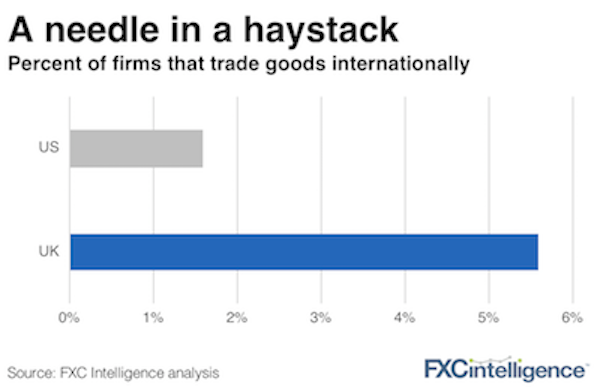 There are many traditional methods for finding business customers – typically involving massive cold call operations, boots-on-the-ground prospecting and analysis of lists from general data providers or even online marketing. All of these have pain points.
Over the past year we have quietly developed a solution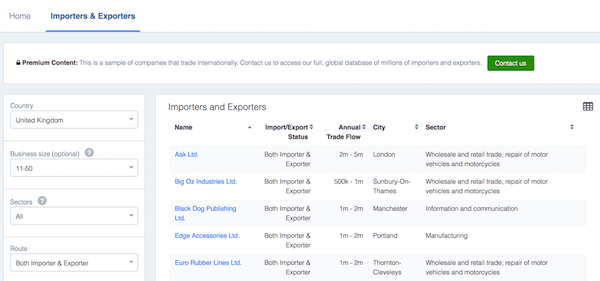 We've have built our own database of companies who trade internationally and created our own models to uncover more companies and more international trade signals than any data provider to date. If you need to:
Find new customers
Find customers similar to your best customers
Screen and segment existing leads
See examples in our portal or get in touch to join a range of companies in the sector already using our product.