Remittances see strong rebound in Q2 2021
If the last two quarters showed good signs of recovery from Covid-19 for remittances, Q2 2021 is the quarter where the industry is truly beginning its post-pandemic era, with all four major companies not only posting strong results, but making renewed plans for the future.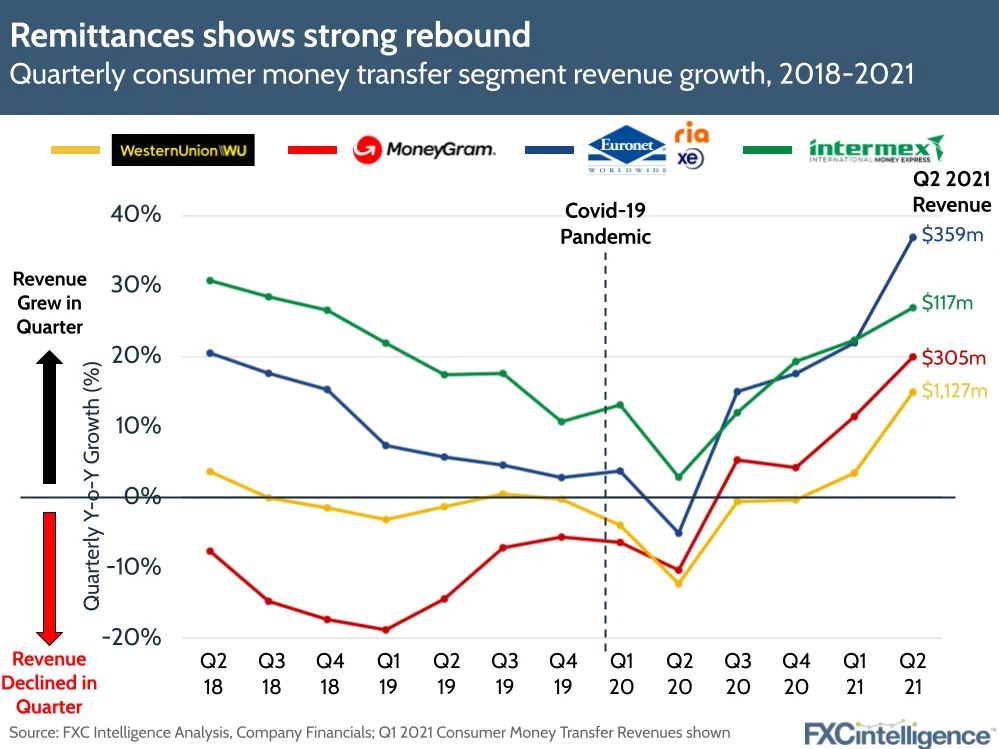 Western Union isn't the only company looking beyond its core remittances area, with Euronet planning to leverage the combined capabilities of Ria and XE to tap into the wider payments market with B2C offerings.
MoneyGram, meanwhile, is finally free of its Deferred Prosecution Agreement, and is now using its improved financial position to build on strong digital results – if you missed it last week, we had a very insightful conversation with CEO Alex Holmes about his plans.
Finally, Intermex has also had a record quarter, and is also increasing its focus on digital to build an omnichannel strategy that best caters to the needs of its blue-collar customer base. We'll be covering this in more detail when we speak to CEO Bob Lisy next week.
How do these remittance companies size up to the competition?