Last week we looked at the impact of big tech on cross-border payments. This week, we zoom out and analyse some of the macro trends driving the sector, focusing on cross-border card and e-wallet payments. We also look at Ripple's additional $20m investment into MoneyGram.
What's driving cross-border card payments?
Payments by cash and bank transfer is one side of the cross-border money transfer market. The other is card and electronic wallet payments. Our insights below are for the largest economies where consistent, comparative data is available.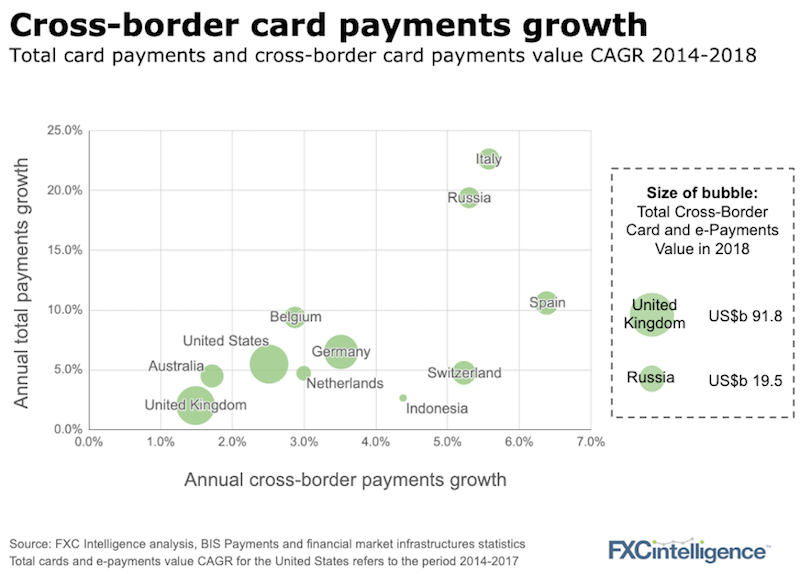 There are many payment companies entering the space and others launching new products to better serve the cross-border needs for card and e-wallet transactions.

What's driving the sector?
Overall growth in card payments is driven by the general shift away from cash especially in Southern and Eastern Europe (e.g. Italy, Russia and Spain are very cash-reliant economies) and developing countries (e.g. Indonesia). In countries such as the UK and the Netherlands, card usage is reaching a more mature stage.