How Stripe sees the future of payments
Payment processor Stripe officially became the US's most valuable startup in March, with a funding round that saw its valuation climb to $95bn. But while it is raising millions, it is also making a host of investments in other companies as it grows.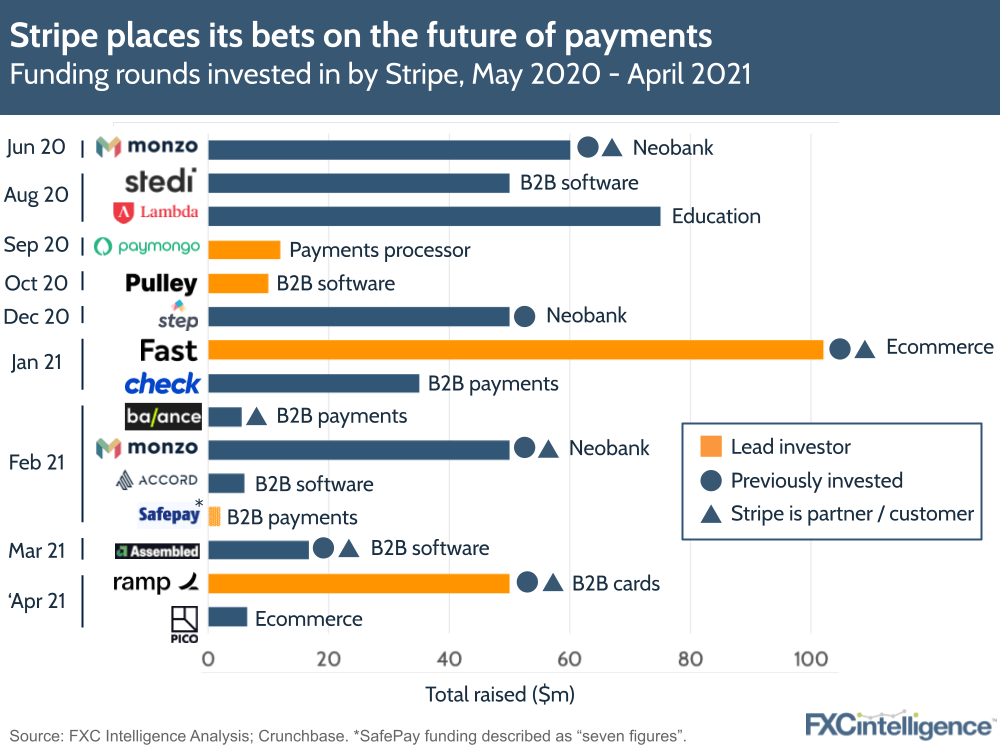 Stripe has made 33 investments since it launched, but the last 12 months has been particularly busy, with the company participating in 15 different funding rounds. The most recent additions in April were in CRM and creator monetisation platform Pico and corporate cards and expense management software provider Ramp.
The company is hardly the first to make investments as it grows, but where it is choosing to put its money is interesting.
Two are strategic investments in related companies operating in markets where Stripe has less of a presence: Pakistan-based B2B and ecommerce payments provider SafePay and Philippines-based payments processor PayMongo. There is also a strong focus on fintech companies and B2B software companies – unsurprising, given this is Stripe's core business.
However, Stripe has also made numerous investments in companies that it is either a customer of or has partnered with, including digital-first B2B payments company Balance, which is built on Stripe.
Notably, more than half of the companies Stripe invested in over the past 12 months had already received funding from the payment processor in previous funding rounds, which might provide some insight into where the company will put its money next.