Our latest cards report, Understanding the economics of cross-border card payments, takes a deep dive into the costs and complex economics. Download it here.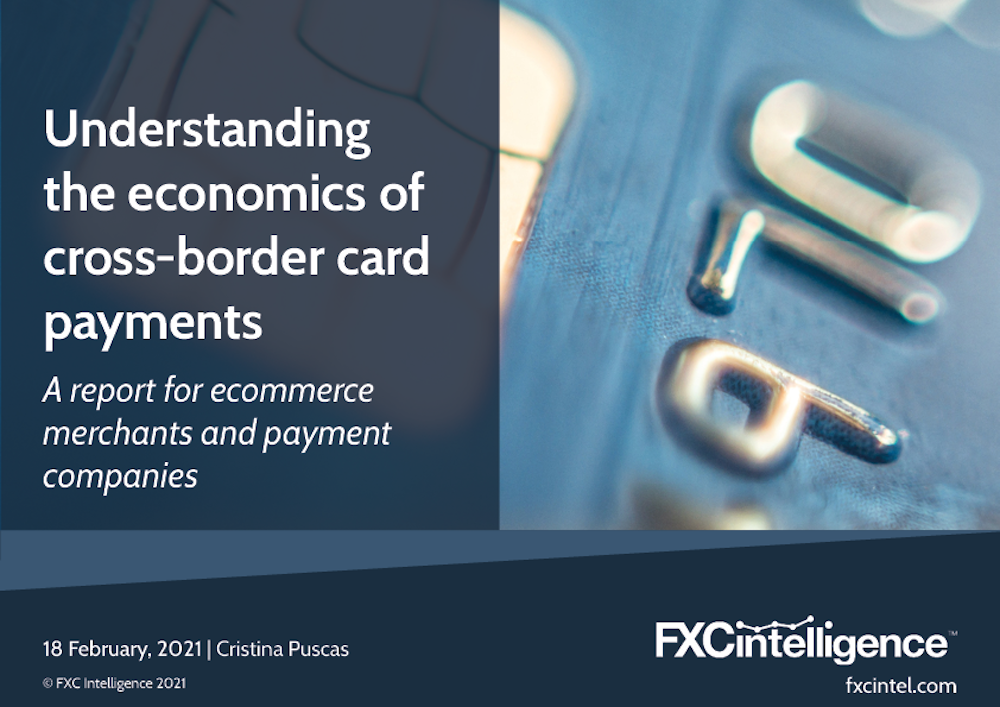 Please note each submission request for a copy of the report will be reviewed by FXC Intelligence. You will be sent the report within 2 working days if your request is accepted; it will not automatically download.
In Understanding the economics of cross-border card payments
This is the first report of its kind truly focusing on the costs and processes of cross-border card payment specifically leveraging our own card datasets on pricing and transactions.Key topics covered in the report, which covers the fees and charges for cross-border transactions in over 100 countries, include:
The process, fees and costs involved in cross-border card transactions.
The differences between transactions in foreign currency and a customer's card currency.
Uncertainties for consumers making cross-border card transactions.
Opportunities for ecommerce players, merchants and payment processors.
Including detailed analysis, in-depth charts, tables and visualisations of the cross-border card transaction process, this report is a must-read for both ecommerce merchants and payment companies.