E-commerce has seen a widely publicised surge amid the Covid-19 pandemic, but the virus has also led to an increase in costs for consumers when it comes to cross-border e-commerce.
To download the free report on cross-border e-commerce, please complete the form below.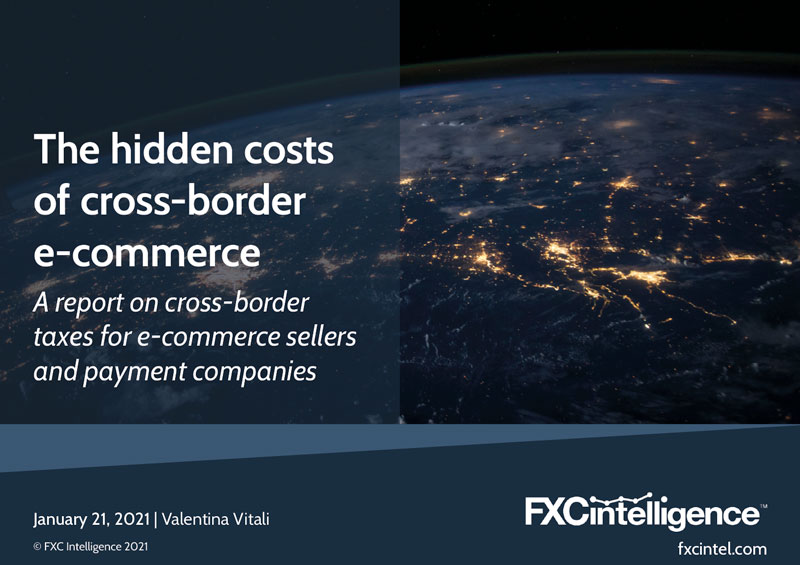 Please note each submission request for a copy of the report will be reviewed by FXC Intelligence. You will be sent the report within 2 working days if your request is accepted; it will not automatically download.
In 'The Hidden Cost of Cross-Border E-Commerce'
In this report from FXC Intelligence, we explore how tax changes have increased the cost of cross-border e-commerce purchases for some consumers, and how this impacts e-commerce sellers and payment companies.
Topics covered in this report include:
The evolution of cross-border commerce
How global retail e-commerce sales have grown over the past five years
How foreign exchange taxes have developed
The impact of Covid-19 on exchange rate variations and foreign exchange taxes
Foreign exchange taxes by country
The implications of such taxes for companies and consumers