Consumer behaviour is increasingly shifting towards the convenience of mobile applications for remittance, and companies need to keep up by providing a seamless and intuitive user experience. But are they measuring up? In a new report series, we're benchmarking a group of the leading money transfer providers, focusing solely on how their mobile applications compare. The first is focusing on the registration and transfer process, the second looks at payment features, speed and costs and the third explores customer service and other user experience features. Get access to all three below.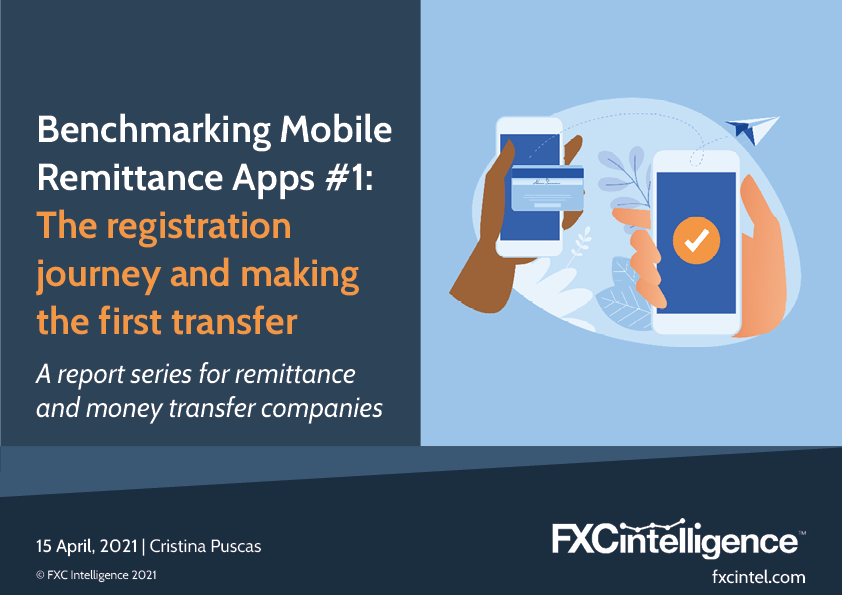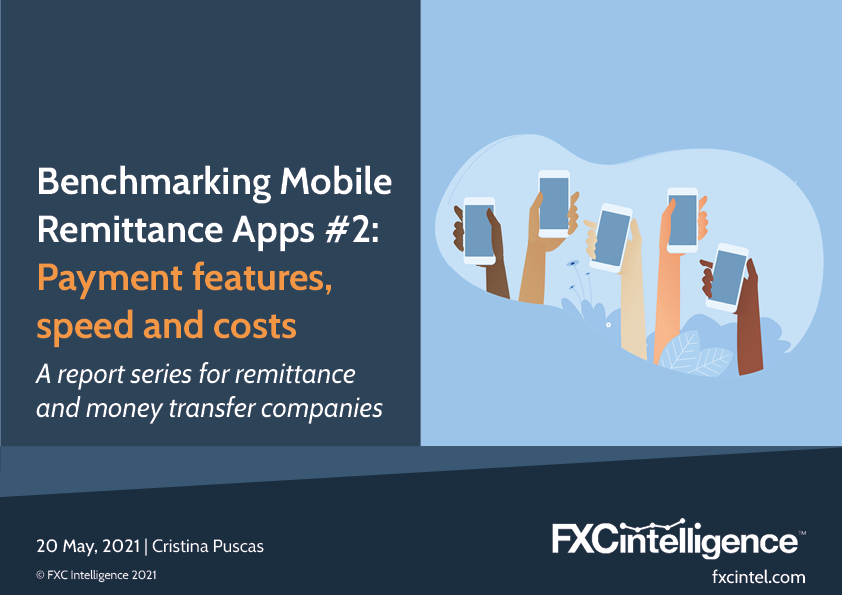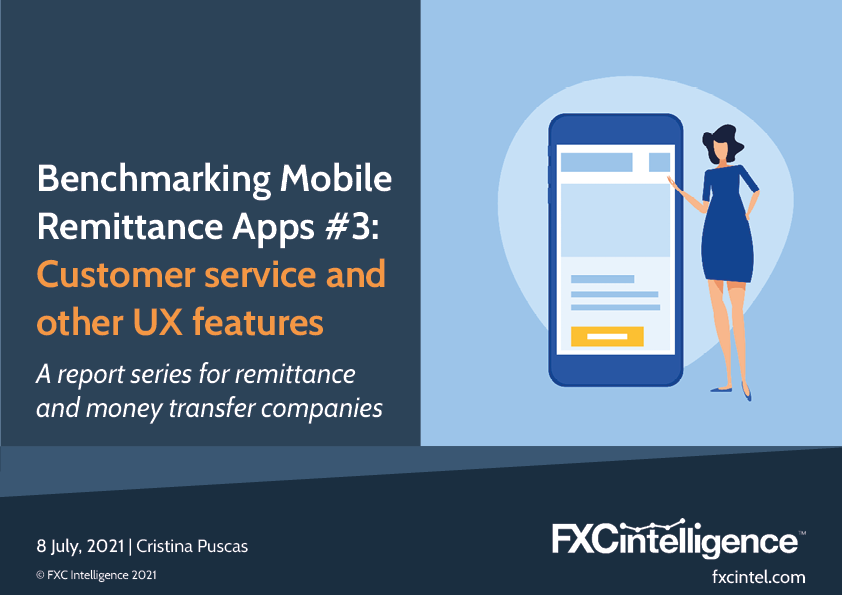 Please note each submission request for a copy of the report will be reviewed by FXC Intelligence. You will be sent the report within 2 working days if your request is accepted; it will not automatically download.
In Benchmarking Mobile Remittance Apps #1: The Registration Journey and Making the First Transfer
The overall goal of the report series is to compare different aspects of the process of remitting money abroad – the signup process, the transfer process and other features such as paying-in and paying-out capabilities, customer services features and costs. In this initial report, topics covered include:
How long does it take to register and make a transfer through remittance apps?
How many clicks?
What information is required to sign up and transfer money with a remittance provider? Sender KYC and recipient information.
Are users able to verify the fees and FX rates pre-signup?
Companies covered in this report are:
Moneygram
Ria
Western Union
Wise
WorldRemit
Xoom
In Benchmarking Mobile Remittance Apps #2: Payment Features, Speed and Costs
In this report, we will continue with the same six providers and explore payment-related features and the costs incurred for each of the transfers in our analysis. Topics covered include:
What pay-in and pay-out methods are offered in-app?
How long does it take for funds to arrive in the recipients' account?
What factors affect pricing? Comparing fees and FX margins
In Benchmarking Mobile Remittance Apps #3: Customer service and other UX features
In this report, we explore the customer service and other user experience features offered by the six providers. Topics covered include:
Customer service – what features are supported on the mobile apps and which are directed to the website (FAQs, instant chat, email address, phone number).
Notification trackers – emails confirming the transfer details and progress updates; app or text notifications informing of the status of the transfer; in-app tracking.
Card-scanning feature – the ability to scan a credit/debit card at checkout and automatically input the relevant information.
Global address lookup – whether mobile apps support this feature, which generates address suggestions based on user input.
Best practice and areas for improvement that we have encountered throughout this analysis.
Our goal for these reports is that the data can be used across the industry as benchmarks for performance.