Airwallex's next $100m: CEO Jack Zhang on the company's plans for its latest raise
Airwallex has brought its total raised to over $900m following a third Series E round. We spoke to CEO Jack Zhang about how he sees the company evolving.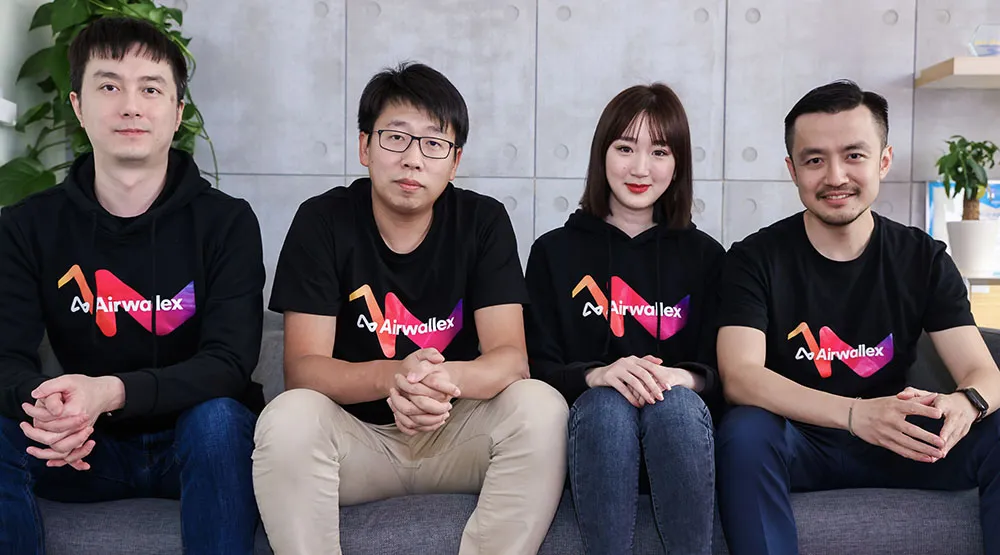 Cross-border business fintech Airwallex has been building momentum for some time, and with the company announcing a third Series E round in which it raised $100m at a $5.5bn valuation, it's clear that the global financial slowdown has done little to deter investors.
Catering to either small businesses with at least 20 employees or ecommerce platforms, Airwallex's focus has been on enabling businesses to easily expand internationally. It does this primarily through a suite of domestic and international business accounts, cards and expense management solutions, built on a global financial infrastructure that the company has developed over the last eight years.
However, with the company's latest funding round now bringing its total raised to $902m, its goal is to become the go-to provider for companies operating internationally.
"We want to be the single platform to empower modern global businesses," says Jack Zhang, CEO of Airwallex.
"Global businesses are putting multiple entities into selling globally, into buying globally, into employing globally and into paying vendors globally. They can manage the procurement and bill payment globally.
"We want to be the single operating system, from a software perspective, to solve all that."
From global payments network to financial operating system
As Airwallex has developed, its focus has so far been on developing its payments infrastructure, which underpin its now relatively broad range of products and services. This has seen it develop a network of direct payment connections across which money can be moved, payout can be delivered and the company can offer a cross-border bank account.
More recently, it has focused on building issuing and acquiring capabilities; however, while there are still some parts of the world where it is adding further direct connections, Airwallex is moving on from its previous focus of intense network building.
"Obviously there's still a bit more work to be done in South America, the Middle East and Africa, and we continue to do that, but I don't think we're going to be doing massive evolutions," says Zhang.
"There are some countries we're going to continue to optimise, but from a footprint point of view, from an infrastructure perspective, we're pretty much there for phase one."
Now, however, the focus is on building out its product set into a financial operating system so that it can move from the solver of discrete issues to a provider that is constantly assisting its customers with their day-to-day financial needs.
"The next five to ten years is all about building the operating system on top of the infrastructure. It's no longer about moving money from A to B or collecting money from C to B," he says.
"It's all about embedding this financial infrastructure into a company's financial workflow."
This will see Airwallex tackle issues such as tax liabilities in different countries, as well as moving into becoming the merchant of record for specific transactions. And from a delivery perspective, it requires the company to build a new software layer on top of its current product line in order to solve specific day-to-day challenges for its customers.
One example of this is substitution management, which Zhang says could be used to enable customers to automatically change how invoicing is handled in response to changes to the foreign exchange rate.
"Creating these workloads to say, 'I know we're going to receive X amount of revenue in this country. But once the FX rate hits that I want to automatically convert it into Y. I also want to focus my revenue in the next four months. I wanted to know what my currency exposure is going to look like in the next four months based on my historical data'."
Other areas that will also be handled by this new software layer include online payments, treasury management, expense management and payroll.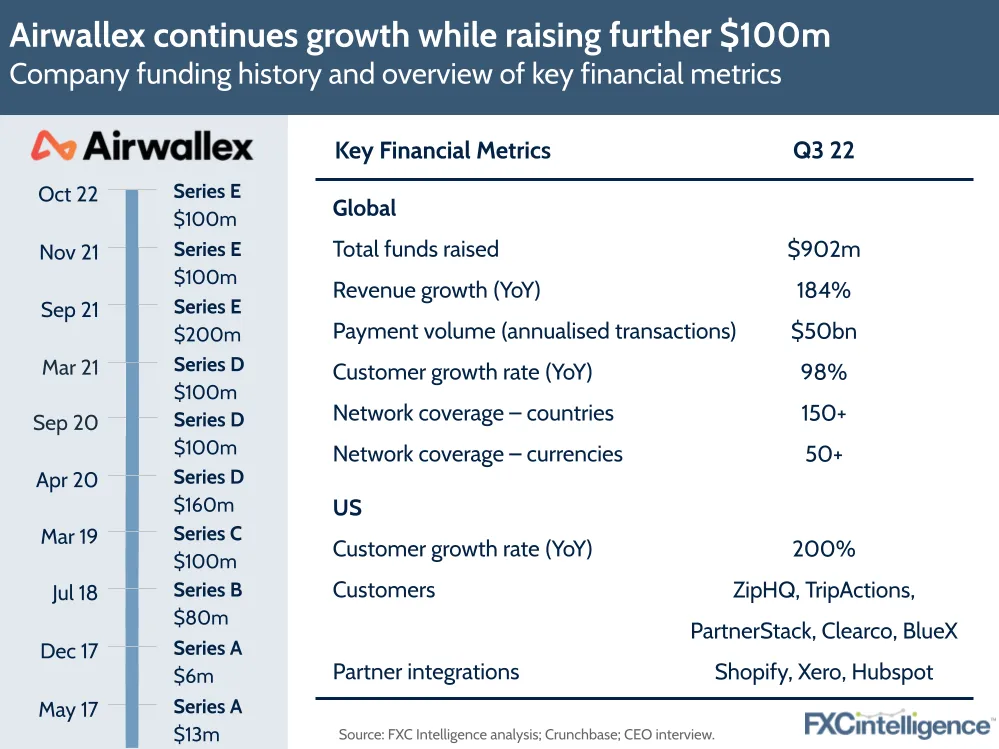 Developing Airwallex's embedded finance business
However, this is just one of two focuses that will draw much of Airwallex's attention over the coming years, the other being embedded finance. Often positioned as Airwallex's platform product range, this enables companies to build other products and services on top of the company's domestic and cross-border payments infrastructure. It enables them to build financial products without needing to recreate the complex network that it has taken Airwallex the best part of a decade to build.
"A lot of global businesses, such as fintechs, vertical SaaS, are building financial service products on top of us," says Zhang.
Available in over 50 countries globally, Airwallex's embedded finance services fall into three categories.
"You have the payments core platform, which is a structure to connect all the different platforms," Zhang explains.
"You have the money flow, which we call treasury, which is all about the ability to pull from certain digital payment endpoints, convert and move to another digital payment. We use that in bill payments, in payroll, in tuition payments, all of these use cases.
"And the third category is really banking as a service. You're creating a bank account, allowing people to orchestrate in the bank account, the pay-ins and pay-out and then attaching a card on top of the bank account."
Many customers make use of one of these three, although some use a combination or all three in order to support their products. Significantly, these customers are also generally bigger than those who the company is targeting for its financial operating system product.
While it is catering to an SMB market for that product, with around 20-200 employees, here the category is more enterprise-focused, with Airwallex largely targeting a mix of growth-stage businesses and larger organisations looking to expand globally.
However, in both cases the focus is on global-minded businesses that are focused on operating beyond the confines of a particular border.
"That's who we are: helping modern global businesses grow and manage the exchange rate, manage their money, manage vendors and manage payments."