What a new MoneyGram may look like
MoneyGram put out its FY 2021 results recently, but having announced its acquisition less than two weeks beforehand (see our teardown for more information), there was no call to investors to dig through the numbers. Instead, I spoke with CEO Alex Holmes to discuss the acquisition, earnings and his plans for a newly private MoneyGram.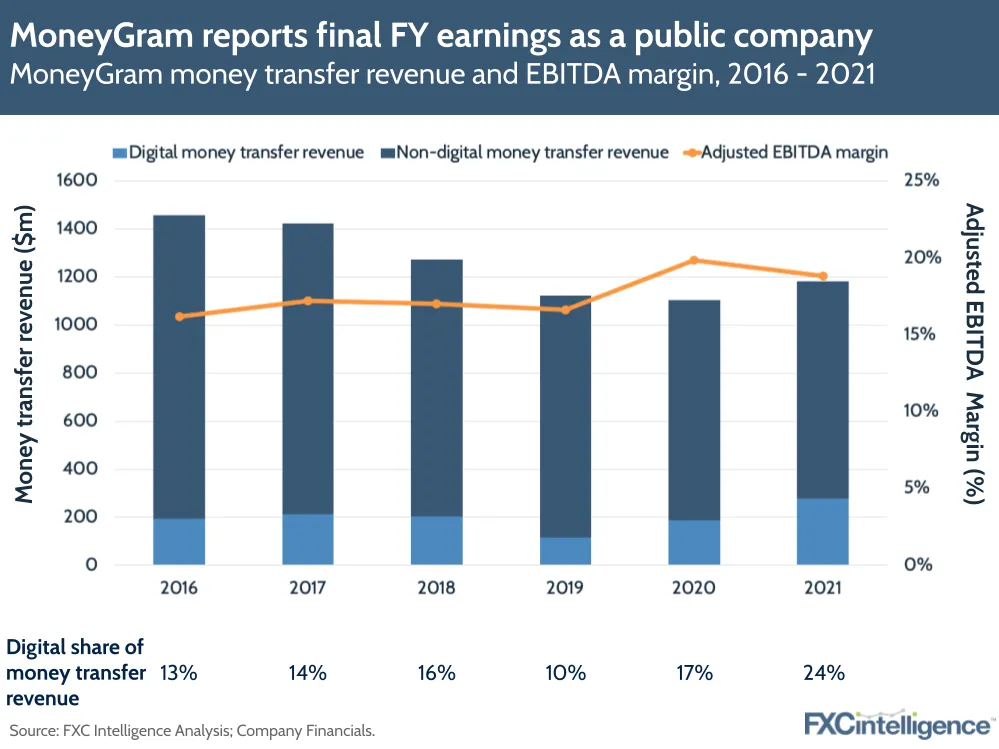 Here are some of the highlights from my full article on Forbes:
Alex sees the pending acquisition by Madison Dearborn Partners (assuming there are no challengers in the remaining half of the go-shop period) as an opportunity to accelerate MoneyGram's future development without having to deal with the constraints that come with quarterly reports to the markets.
He says the company plans to grow its cross-border platform, as well as "doing a lot more in digital assets, crypto and blockchain" over the next few years.
The company is also making progress on its target to be 50% digital by 2024, hitting 35% in late Q4, and 36% for the month of December.
Nevertheless, Alex expects cash to remain significant for many years to come, although he did highlight that going private would enable MoneyGram to make decisions on whether to review certain cash-led partnerships.
He also gave his thoughts on Coinbase's recent entry into cash-payout remittances, indicating that he sees it more as a means to help customers buy crypto affordably than a genuine remittances play.
Finally, Alex hinting at plans to considerably step up its marketing efforts and expanding "further into financial services".
We'll be following MoneyGram's next moves closely, so stay tuned.
Read my full conversation with Alex Holmes, CEO of MoneyGram