Fintech in Asia is a hot topic right now – products are being developed in these technologically advanced markets which will impact the entire industry.We have heard Asia mentioned in many of our CEO interviews, from fast technological developments in Singapore to the remittance boom in the Philippines – and we've recently covered both South Korea and Vietnam.
World First CEO Jonathan Quin told us in a February interview that: "Asian markets are interesting because within their own countries there's a lot of innovation, such as in Singapore, who have the same backend payment platforms as us. However, between Asian markets there's still a lot of protectionism around rules, inflow and outflow of funds, etc. Malaysia, China, India, etc all have restrictions on the movement in, and generally out of their country. I believe in the next five years, some of these regulations may change and that will be another pivot point of significant transformation."
His predictions from that interview are already beginning to come true. The South Korean Ministry of Strategy and Finance announced in May of this year that they will lower capital requirements for money transfer companies, in an effort to help grow their fintech industry. Below, we take a look at some of the fintech companies popping up throughout Asia that are focused on payments. This is against the background of several major players already having a strong presence (OFX, World First) or opening up offices in the region (Transferwise)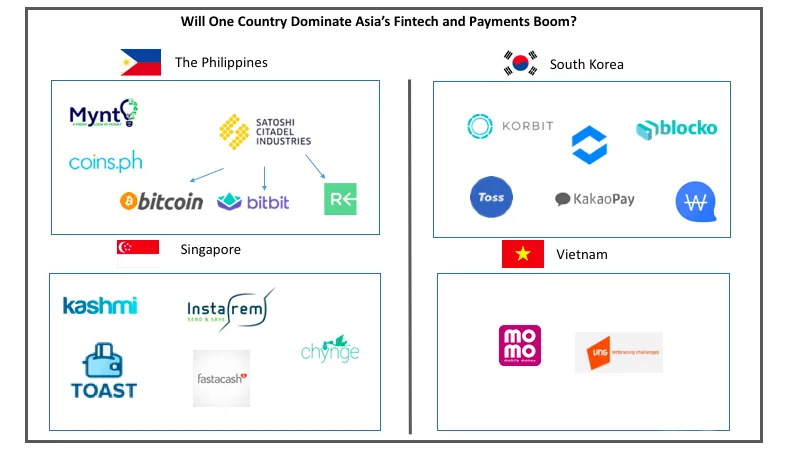 CEOs drawn to Singapore and the Philippines
As mentioned by Jonathan, Singapore is a market with huge potential. Singapore's Toast, focusing on remittances to the Philippines, successfully received $1.5m in funding in November of 2016. International payments provider Instarem has received $5m and has received the backing of the Singapore government.
The Philippines has been a fast growing environment in particular for bitcoin use, as we previously discussed with Bill Barhydt of Abra. Several of the biggest fintech players in the Philippines are bitcoin related, including three companies under Satoshi Citadel Industries- BuyBitcoin.ph, Bitbit and Rebit. Ant Financial also sees potential in the Philippines, acquiring a 45% stake of Mynt, a micro-payment service, in February of 2017.
Vietnam
Vietnam is one of the most anticipated fintech hubs. Vietnam's large population (more than 90 million), over half of which are below 30 years of age makes Vietnam a particularly great fit for a growing fintech scene. The below chart includes information about five popular Vietnamese fintech companies: VinaPay, a Hanoi-based electronic payments company; Cash2VN, a remittance company with a traditional business model; and mobile payment solutions Moca, Vimo and Momo. Their solutions focus on a range of solutions, from peer-to-peer payments to mobile merchant payments.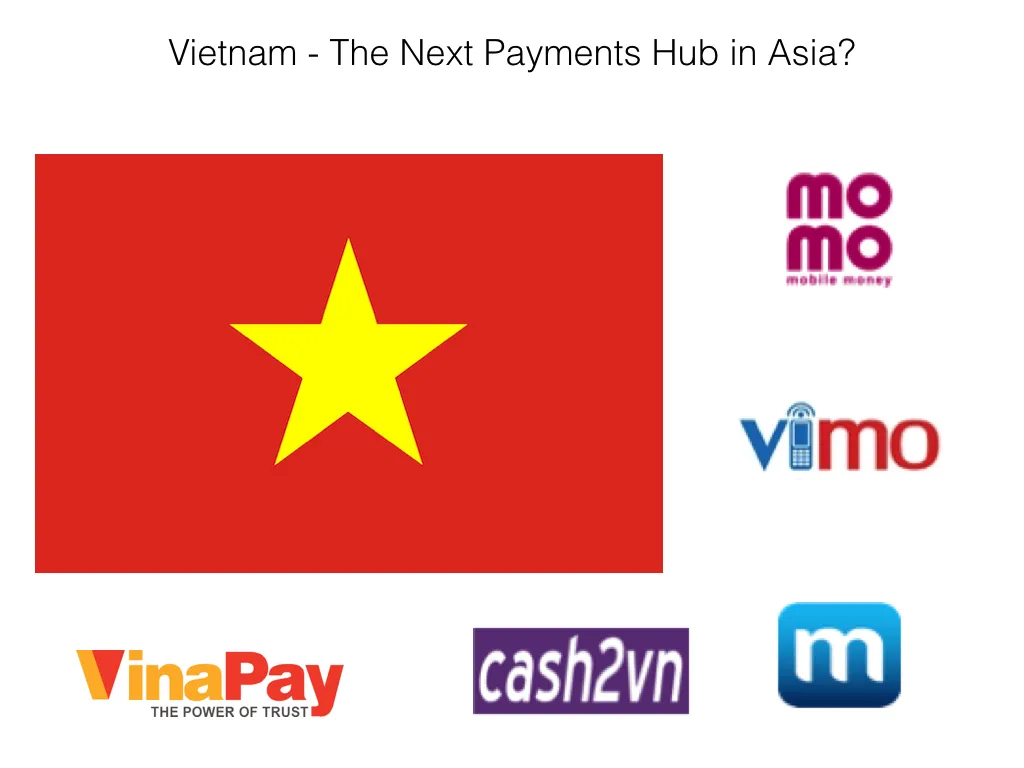 The buzz about Vietnam's payments industry is likely to grow, particularly after Vietnamese payments company, Momo, achieved a $28m investment round in March of last year, partly backed by Goldman Sachs. Despite this high number, Vietnam is not necessarily the leader in the Asian fintech space.
South Korea
South Korea may be the most buzzed about Asian fintech market today. Their large population (over 50 million), with over 41 million mobile users has left fertile ground for fintech growth. A combination of a government looking to support fintech and a very tech forward economy have supported investments from key industry players, such as Paypal's investment with Viva Republica and their subsidiary payment application, Toss.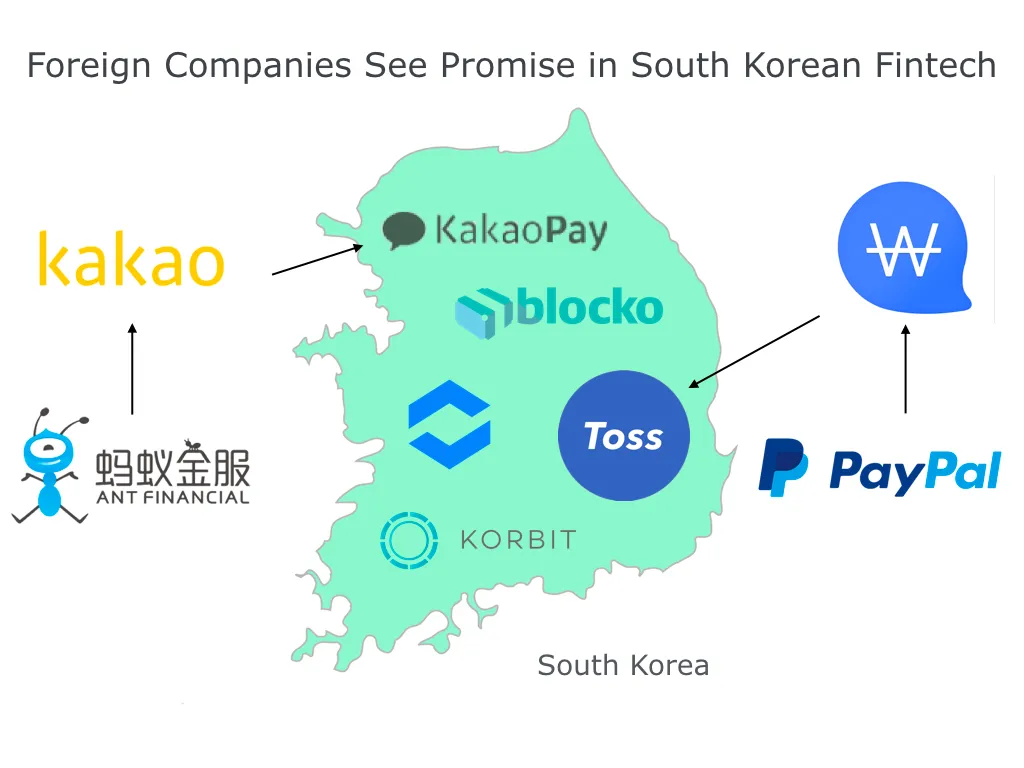 A perhaps even better indicator of the potential of South Korea is an investment from Ant Financial. The much talked about Alibaba spinoff has turned their attention to South Korean company Kakao, a $5bn firm that runs the most widely used mobile messaging service in South Korea. Ant Financial invested $200m with the company, an investment meant to help the implementation of KakaoPay – the mobile payment arm of Kakao messaging service. As observers of the remittance market are sure to note, this investment is of little surprise. As Ant Financial continues to attempt to expand their payments platform Alipay through a series of smart investments and acquisitions, we can expect to continue to see investments such as this one.