dLocal shows profitability in run up to IPO
Uruguayan payments platform dLocal has released its first financials as it gears up for its IPO, and the headline numbers are impressive. With a reported valuation of up to $5.7bn, the company is – unusually for this stage – already profitable.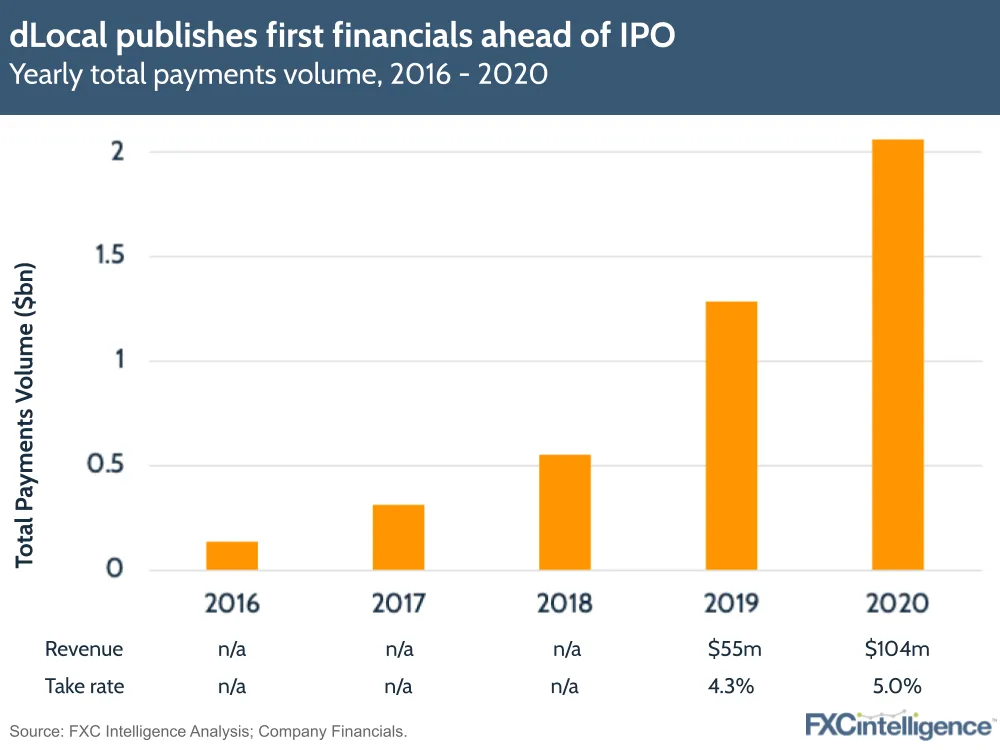 Starting life as a division of AstroPay before being spun off, the company's focus is on connecting global enterprise merchants in emerging markets, having started in Latin America and since expanded to Asia, Africa and the Middle East.
Some of the key takeaways from the first reported numbers:
dLocal is firmly in the black, with strong profit margins for at least the past two years. Its net profit margin was 28% in 2019 and 27% 2020 (no P&L numbers were reported pre-2019).
The company's take rate is very high compared to other processors, at 5% in 2020, compared to Adyen's 0.2% and Payoneer's 0.8% (who primarily operate in developed markets and China). This take-rate speaks to dLocal's value add of significantly driving up acceptance rates in traditionally hard-to-process emerging markets.
It also has very strong growth rates, with a total payments volume CAGR of 93% between 2018 and 2020, buoyed by its focus on emerging markets.
These factors are together driving such a strong reported valuation – up to a 54.8x revenue multiple. We'll be digging more into the company and how it stacks up against competitors as it starts it life in the public markets.