After filing its S-1 listing document, Remitly has moved closer to its IPO with the publication of its pricing plans. But how does it compare to competitors? Download our teardown of Remitly's IPO financials below to find out.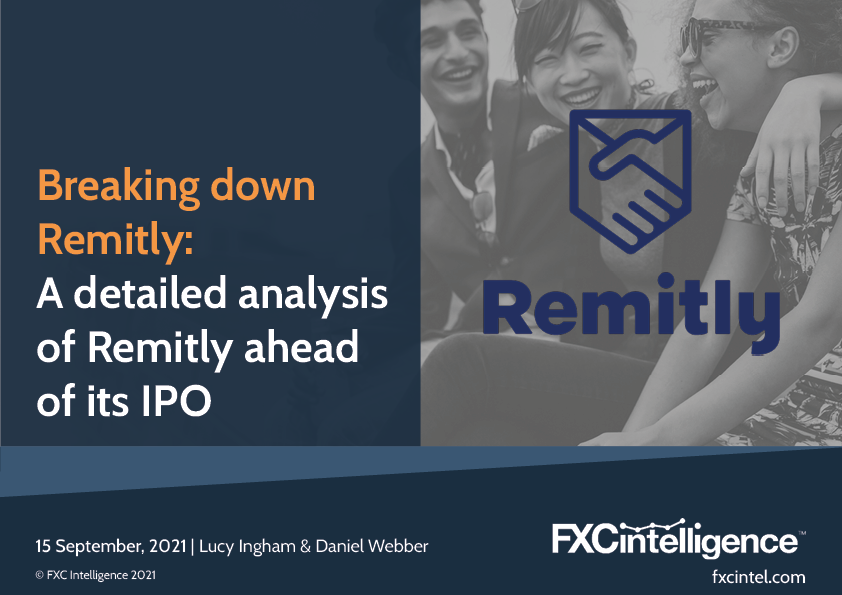 Please note each submission request for a copy of the report will be reviewed by FXC Intelligence. 
You will be sent the report within 2 working days if your request is accepted; it will not automatically download.
In 'Breaking Down Remitly: A detailed analysis of Remitly ahead of its IPO'
The S1 listing document provided the first real insights into Remitly's financials and we've published a report that provides a detailed analysis of Remitly's financials and competitive position.
In our report, we take a deep dive into the company's recent numbers, as well as Remitly's history and product offerings, and compare them to those of its competitors to get a full sense of the company's place in the money transfer industry.
Key topics covered include:
Drivers of it revenue growth
The path to profitability  
Its unit economics and revenue per customer
Analysis of its take rate and volumes
How its proposed valuation stacks up