Just weeks after it went public on the London Stock Exchange in a landmark direct listing, Wise has released its Q1 for FY22 results (Q2 2021 in calendar time). And they show a continuation of the consistent growth it saw in the years preceding its public debut.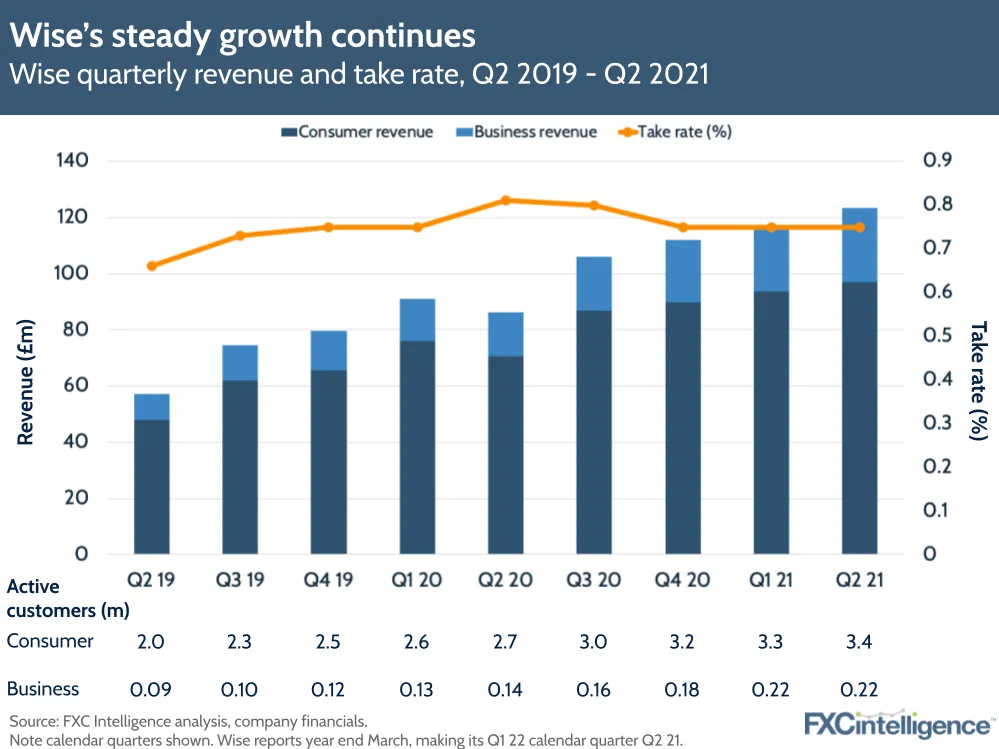 Wise reported a 43% year-on-year revenue increase, up to £123.5m in Q1 2022. It also saw its volume for the quarter increase at a faster rate than its user numbers, at 54% year-on-year to £16.4bn. Wise has attributed this to the rebound in consumer demand for cross-border payments as the world recovers from the pandemic.
The company also saw growth from its business segment, which is still a relatively small part of Wise but saw a 56% climb in customers and a 67% increase in volume to £4bn. Its launch in India during the quarter also highlights the importance of developing new markets for the company's future growth.
These results were in line with expectations and the share price was largely unmoved.
However, it's still early days for Wise as a public company, and it will need to continue to deliver growth in order to maintain its valuation. One potential issue is a lack of advancements on speed, with Wise confirming in a mission update that the percentage of transfers arriving instantly remained flat at 38%, rather than increasing.
We'll be following developments at Wise closely as it continues to find its footing as a public company. 
Download our teardown of Wise's direct listing financials