Will PayPal bring stablecoins to remittances?
This month the prospect of a PayPal-owned stablecoin emerged after a developer discovered mention of PayPal Coin, including a logo, in the company's app. But it's not the only organisation looking to stablecoins as an approach to remittances.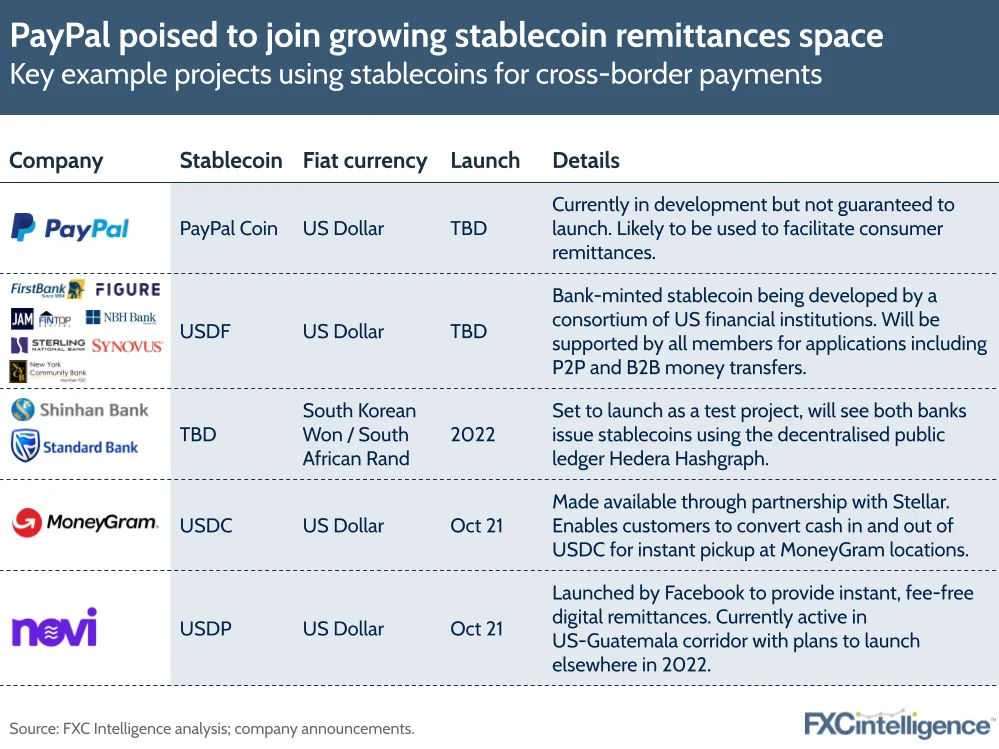 Remittances aren't the only potential application of a PayPal Coin, but it is one of the most speculated uses among industry commentators, particularly given that PayPal's own services are already used for P2P cross-border money transfers. One of the most likely reasons for this focus on remittances, however, is Novi, Facebook's digital remittance company that saw a limited launch in October. Currently using the US dollar-backed stablecoin USDP, Novi likely to ultimately use its own in-house stablecoin, and is touting instant transfers and low costs as the main benefits.
Meanwhile, established player MoneyGram has also added its own stablecoin-based offering, enabling customers to make instant transfers using USDC to its retail outlets, while a growing number of banks are also exploring options, including South Korea's Shinhan Bank, South Africa's Standard Bank and a group of US banks operating under the USDF Consortium.
However, one of the key issues for stablecoins continues to be the on and off-ramp, and it is here that there are likely to be the main points of friction for consumers. PayPal's stablecoin may then be designed to be held by users and used for a wide variety of applications beyond just remittances, serving as the currency for its wider super-app offering.