Highlights from Sibos 2023: G20 targets and SME payments
This week I have been at Sibos, Swift's annual gathering of the banking community. It's a unique event within the calendar both due to the level of attendance by senior bankers and it being a closed event – only Swift members and partners. As I've said before, this is a 95% suits, 5% jeans event (Money20/20 is the opposite). But this year, with fintech funding and expenditures down, I put the number at 98% suits (and I was happy to help represent the 2%).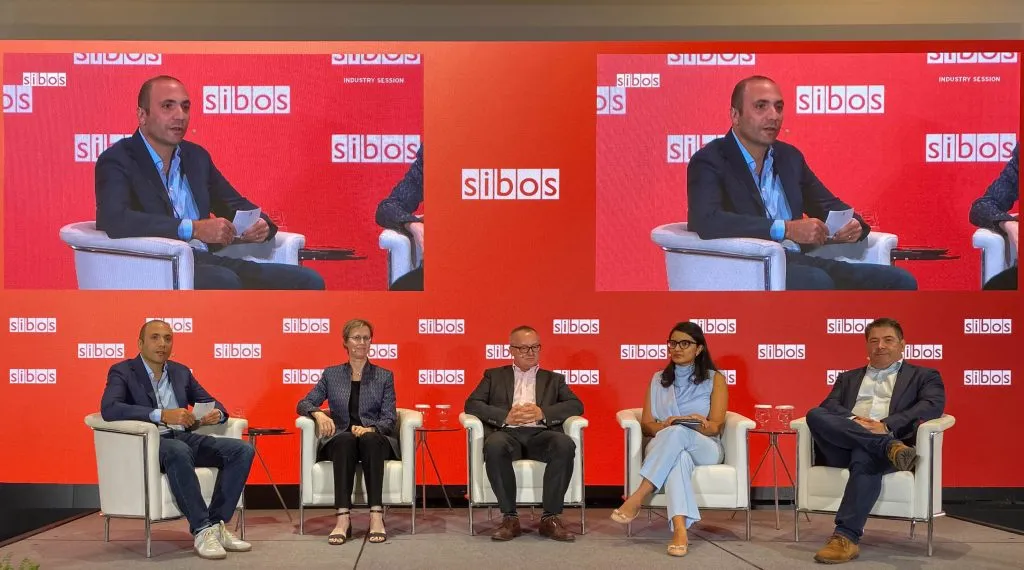 This is primarily an event for banks to meet with other banks and agree on their correspondent and other commercial deals for the next year. If you don't have an appointment with a bank, don't bother turning up to their stand; it's just not that type of conference.
The mood was generally positive but, again, this is Swift's show and primarily for banks, so fintech partnerships are a tertiary aspect (with the exception of the two big announcements that we cover below). Even the placement of the biggest fintechs and networks – the edges of the trade show floor – explains the focus.
The FSB's G20 targets was a hot topic, with many panels on it. With the report set to publish next month, the real analysis can begin. Much more from us on that topic then.
Takeaways from my panel on cross-border SME Payments
My panel, "Grasping opportunities in SME payments: The race is on", brought together experts and leaders across the industry. I was joined (left to right in the picture above) by Jane Prokop from Mastercard; Steve Everett from Lloyds; Jo Jagadish from TD Bank; and Stephen Peters from FIS. My key takeaways from the panel:
SME cross-border payments is a large ($20tn+ opportunity) and growing part of the cross-border market.
To date, SMEs have either been given consumer products or dumbed down corporate banking products, but their needs are very different than both these segments.
There is a lot more to do to meet the needs of SMEs. For banks, SMEs can be costly to serve and there were different opinions on the relative importance of digital-first versus an omnichannel (i.e., in-branch) offering.
Over time, players are going to need to develop more vertical-specific offerings, which will often have a baseline of technology in them, such as accounting software connectivity and mobile options.
Embedded finance for SMEs is a strong directional trend. SMEs want everything in one place and whichever platform make this easiest and most transparent will win. 
How can FXC Intelligence's platform solutions help my banking play?