Revolut shows no signs of stopping
Revolut has published its FY 2020 financials, with a mixed bag of results that have seen the company continue to grow revenue – albeit at a slower rate than previous years – while its losses continue to increase.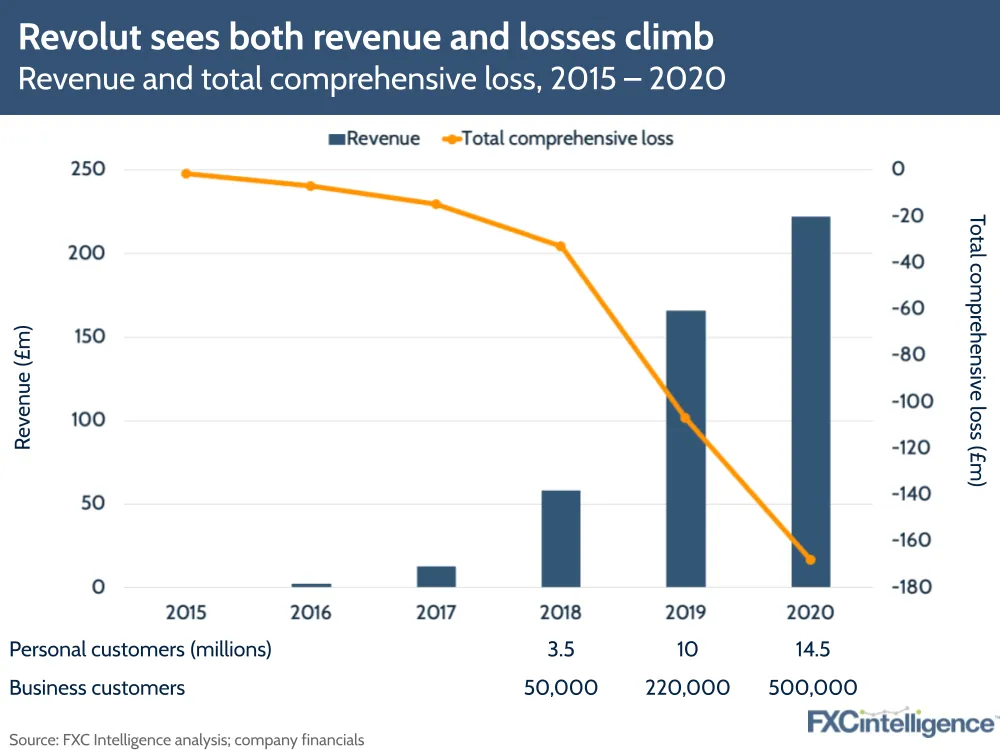 Some of the key cross-border takeaways:
The company's foreign exchange and wealth business line saw the best growth in the business, with a 150% year-on-year increase in revenue. It now accounts for 31% of Revolut's total revenue.
However, the company's international payment volumes were particularly badly hit by the pandemic, declining two-thirds compared to pre-Covid-19 levels. This saw the blended interchange rate drop by 40%. The company anticipates this will bounce back once pandemic restrictions are fully lifted, especially in travel.
Revolut saw strong growth in cross-border ecommerce, as well as its crypto business which is now a key driver for the company.
While Revolut saw a 45% increase in retail customers, its business customer numbers grew by 127%. It also added a number of cross-border products to its business line, including instant European payments and international transfers.
Sign up to our newsletter to stay up to date on cross-border payments