Remitly to move ahead with IPO
This past week in the run up to the International Day of Family Remittances, Remitly submitted its draft registration statement for a proposed IPO to the US SEC, signalling that it is soon to become the latest remittance player to go public.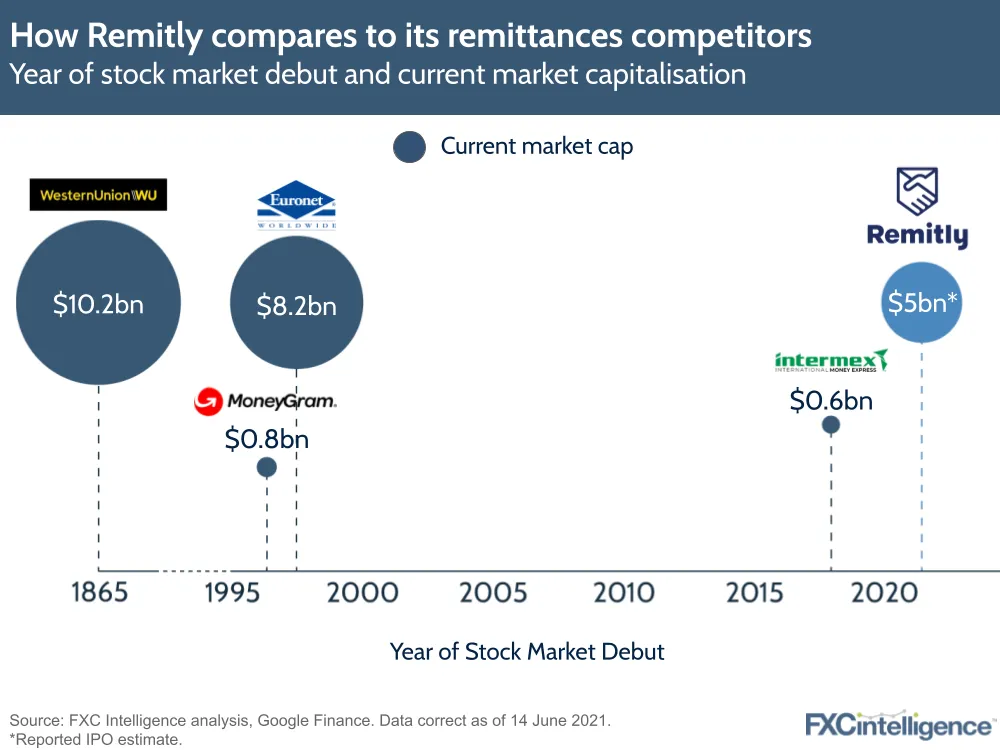 The statement was submitted confidentially, meaning there are no new numbers to dig into, although Reuters is reporting that the IPO will see the company valued at $5bn.
This would make it the third largest publicly traded player operating in the remittances space, with only Western Union and Euronet – the latter of which is only partially in remittances through its Ria brand – currently trading with a bigger market cap. Notably, both have been public companies for some time, with Euronet making its market debut in 1997 (although it didn't acquire Ria until 2007) and Western Union in 1865 (so long ago that we had to speak to WU's archivist to confirm the exact year).
However, Remitly is one of the digital-first challengers in the remittance space, and while it may be one of the first to go public, it is very unlikely to be the last. Money transfer giant Wise is also set to go public via a direct listing within the next few weeks, while WorldRemit is rumoured to be making its debut in 2021 by either an IPO or SPAC.
We'll be following all the developments in Remitly and others' moves to IPO, so stay tuned for more in the coming weeks and months.