What does it take to get to the top of an international payments company? What do we know about the 25,000 people who work for 21 of the leading companies in the space? We are still relatively early in the genesis of a fragmented sector that is run by many owner/founders and in this week's letter, we share the trends and the surprises of the people in international payments.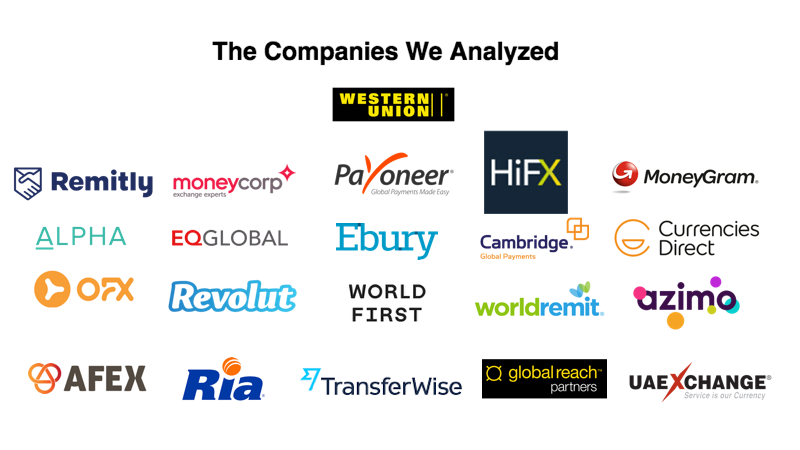 50% of CEOs founded the Company Themselves
Where Should I Get Trained?

Digging Deeper

What About the Other 25,000 people?
We expected to see the big banks and several large data/payment companies at the top of this list with Citi far and away the number one feeder to international payments. What was surprising is with such a push for technology and development, so few people from the leading tech players such as Google. Of the nearly 150,000 people who have walked the hallowed walls of McKinsey and Goldman Sachs, less than 100 of their alumni can be found in our 20 companies.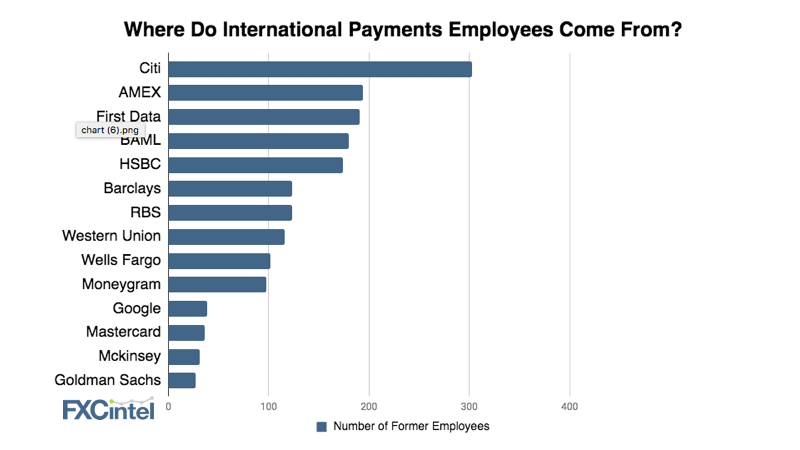 Room for Improvement
While there are many measures of diversity, we were only able to look at one – gender. Across the C-suites of the 21 companies we looked at, around 20% of positions were filled by women. At the CEO position that number was zero for our set of companies but Kim Crawford Goodman (Worldpay), Anne Boden (Starling Bank), Joyce Kim (Stellar) and Elizabeth Rossiello (BitPesa) are examples across the wider space. Women currently hold 5.4% of CEO positions of the S&P 500 and 7 CEO positions on the FTSE 100. While the sector has some way to go overall, we see movement in the right direction. We would be very interested to hear of any great programs our readers are involved in across the space and what more can be done as this is a topic we will re-visit. To obtain a PDF copy of this article, please send us an email (
pdfs@fxcintel.com
) from your work email address with the email title "Payment CEOs Report"
Research collected from public Company Information, LinkedIn, Independent Sources and FXC Intelligence