Nium's plans for B2B growth
In the B2B space, Nium is increasingly making waves both as a payments and ecommerce player. For my latest Forbes column, I caught up with CEO Prajit Nanu to find out where the company's priorities lie and how it is approaching the market.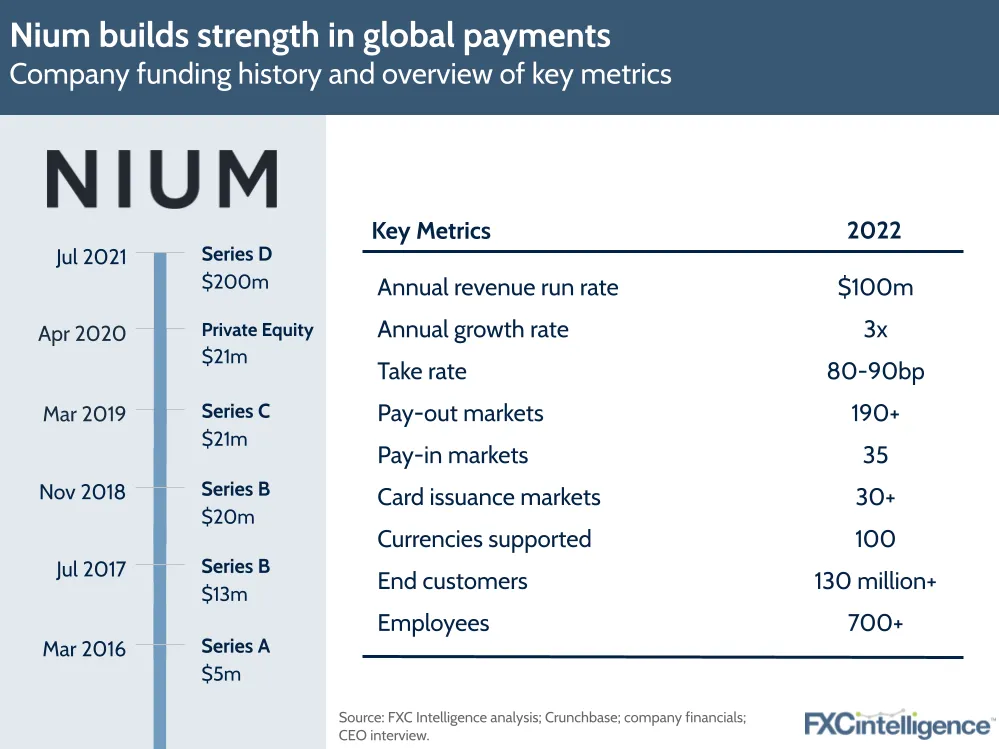 You can read my full conversation with Prajit in Forbes, however some key takeaways:
Nium is on a 3X annual growth rate, which is expected to continue for 2-3 years. Prajit expects it to reach profitability in H1 2023, although the priority at present is revenue growth.
Although B2B-focused now, Nium began life as a purely consumer company through its Instarem business. That is now 10% of the overall business, with its B2B arm accounting for the other 90%.
The broad approach for Nium now is what Prajit calls "frictionless commerce". This shifts the narrative away from tackling specific regulatory and infrastructure challenges and towards a blanket solution for clients. This is supported by the large amount of infrastructure and direct licences Nium holds globally, as well as its country-level expertise.
Looking forward, Nium is focused on building its current offering, in part through a strong pace of M&As, with Prajit targeting 1-2 a year. He also sees potential in incorporating crypto into the business' product range.
Nium gets SPAC offerings frequently (don't we all!), although is far more likely to make its public debut via an IPO – however it is in "no hurry" to do so.