Nigeria: NGN remittance payouts continue to decline
In December the Central Bank of Nigeria issued a ban on remittance payouts in NGN cash, requiring they instead be paid in USD cash or to a local bank account. At the time we reported on how this hit major remittance players, with many restricting the available options in the first week of the move. But how have things changed?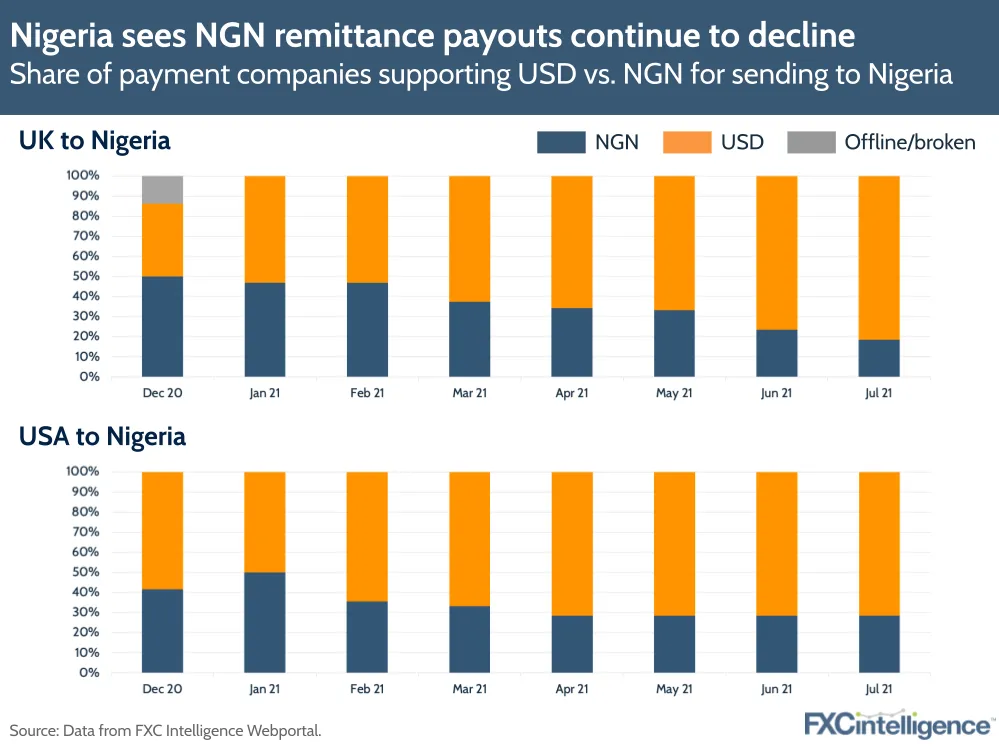 What we've seen over the past eight months is a growing shift towards payouts in USD, particularly from the UK sending corridor, one of the biggest corridors to Nigeria.
This comes as the Central Bank has reportedly been attempting to combat discrepancies between official and street rates by encouraging banks to sell more dollars to customers. The growing share of USD as a payout option suggests this is working, although reports indicate that the outcome has not been successful, with the gap between official and street rates widening in recent months.
However, it is unlikely to be the last move the Central Bank makes – expect more change in Nigerian remittances in the future.

To understand how pay in and pay out capabilities have been changing on a daily basis across 14,000 corridors globally, please get in touch.