MoneyGram Q2 22 sees digital buoy muted results
MoneyGram has announced its Q2 22 results, and despite macroeconomic headwinds impacting its traditional remittances business, the company has seen significant gains in its digital business.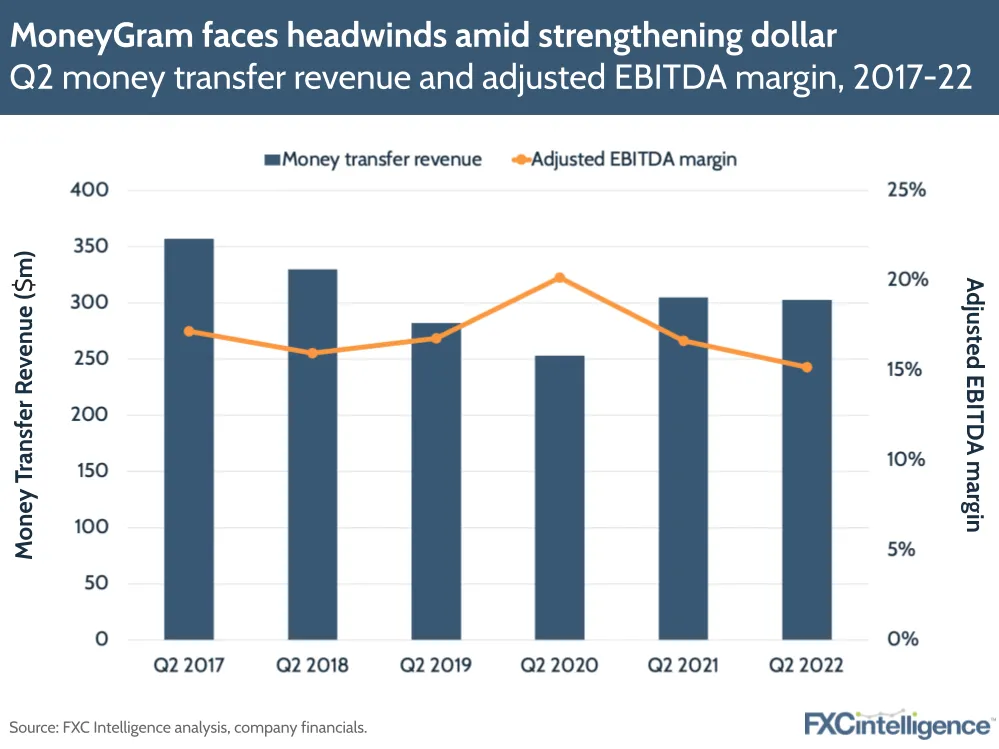 Overall MoneyGram saw flat YoY revenue on a reported basis, or 5% on a constant currency basis, of $329.6m. Notably its Walmart business was a contributor to this quarter's weakness; without it the company saw revenue increase 7% on a constant currency basis.
The US dollar's strengthening hit MoneyGram's money transfer revenue this quarter, which dropped 0.8% on a reported basis at $302.5m. This also impacted the company's adjusted EBITDA, which dropped 9% on a reported basis or 3% on a constant currency basis.
However, the company did see transactions grow 5% YoY, with both total money transfer transactions and volume reaching a record high in the quarter.
MoneyGram sees strong digital gains in Q2 22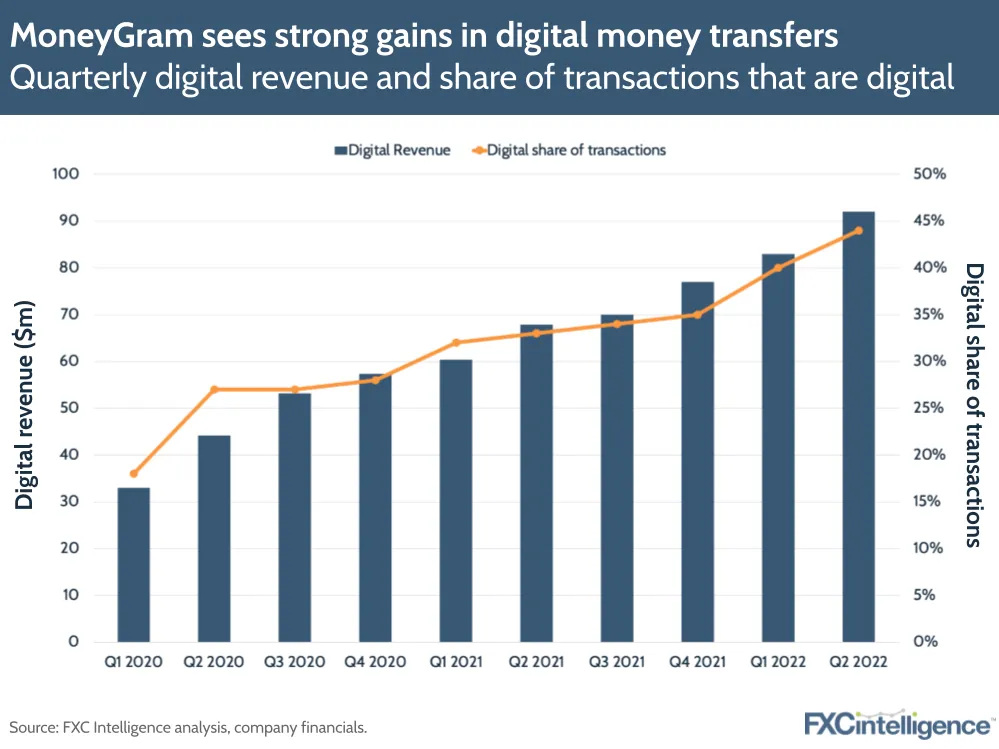 Despite the company's overall muted performance, Q2 22 was a strong quarter for MoneyGram's digital business, with total digital, which includes MoneyGram Online (MGO), digital partners and digital receives, seeing 36% YoY growth in both transactions and revenue.
Overall digital revenue reached $92m for the quarter – a record for MoneyGram – while digital transactions represented 44% of all money transfer transactions.
For MGO, growth was also good, with revenue growing 13% YoY to $53.3m, while MGO cross-border online revenue climbed 17% and transactions increased 14%. MGO also saw cross-border customers grow at a rate of 11% YoY.
MoneyGram also gave an update on its merger with Madison Dearborn Partners, which will see the company go private. The transaction is now expected to close in Q4 22, with the company announcing several management changes to assist with the process during the earnings. As a result Q2 22 is likely to be one of MoneyGram's last earnings reports as a public company.
How does MoneyGram compete with other remittance players on pricing?