How India's cross-border card usage varies
India is now the world's most populated country, having recently overtaken China. Digital banking and payments has been developing at a fast pace and one of the latest areas of growth is domestic-issued cards. This week, we analyse how these cards are being used internationally.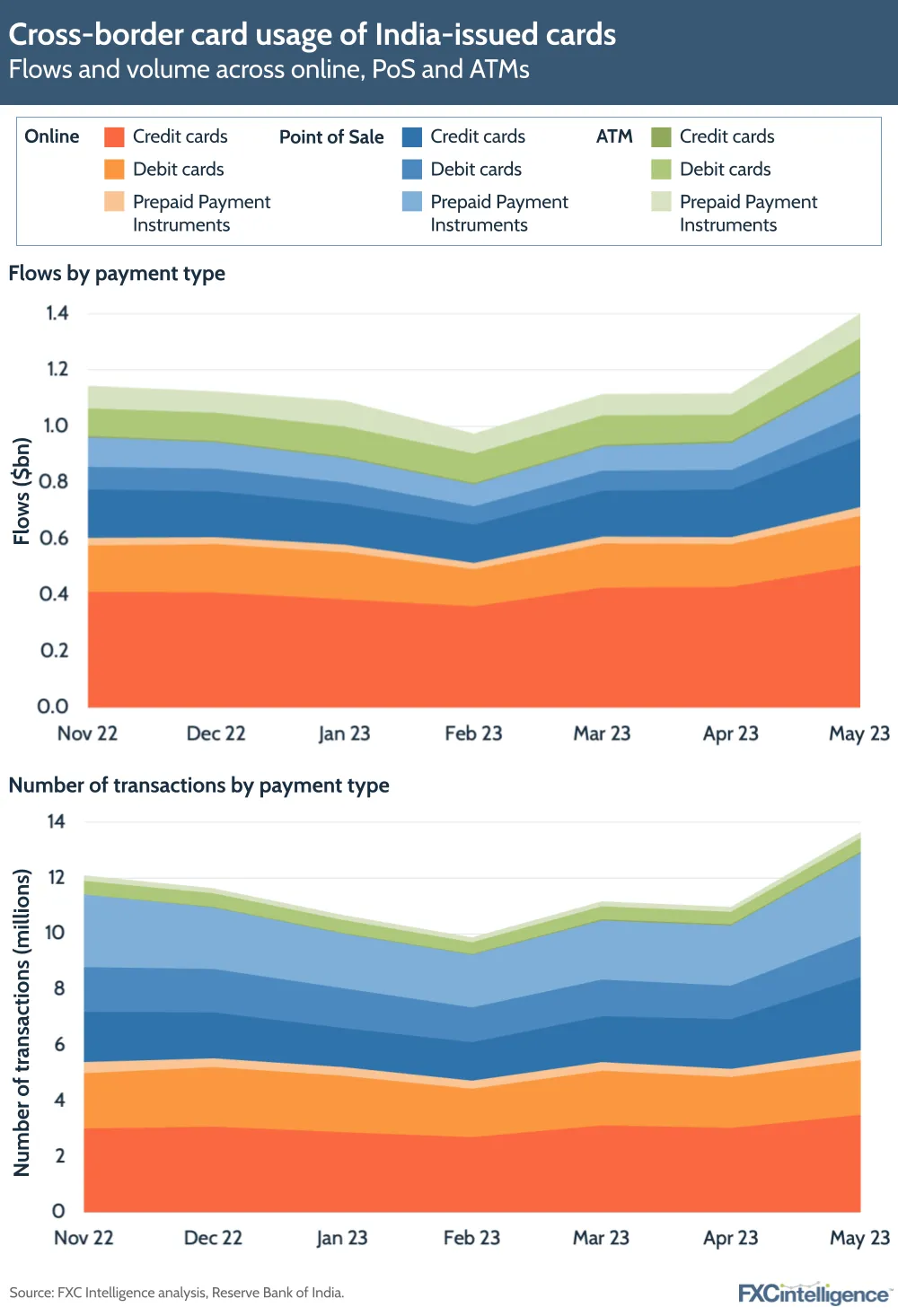 Covering credit cards, debit cards and prepaid payment instruments (PPIs) – typically cards that have been preloaded with money – this new dataset from the Reserve Bank of India includes international online usage, international point of sale (PoS) usage and international ATM usage, providing insights into a wide range of use cases.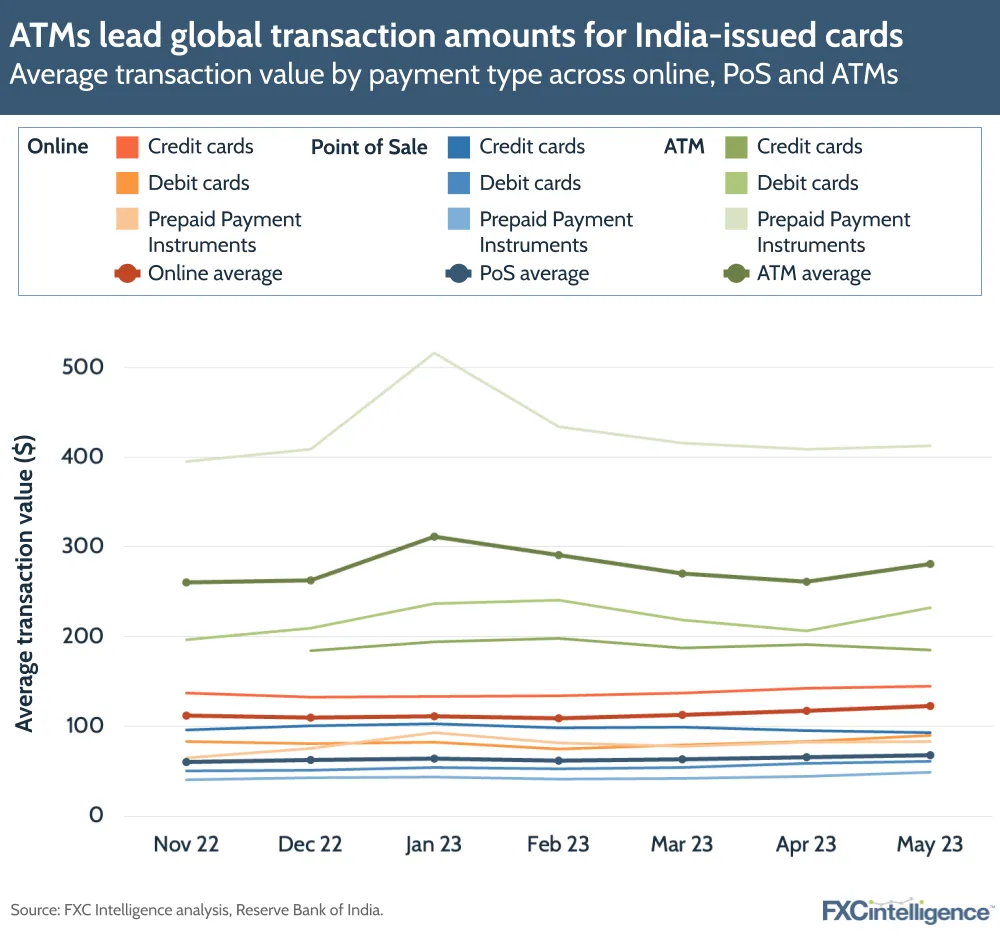 Here are some of the main takeaways from the first few months of data:
Online transactions account for slightly over half of all international transactions using cards issued in India in terms of flows (51% of flows in May 2023).
While ATM withdrawals are the lowest in terms of both flows and number of transactions, they also have the highest average transaction value, at $281 in May 2023, compared to $122 for online payments and $68 for PoS payments. This suggests customers are taking out large amounts of cash at once when abroad, possibly to save on at times very high ATM fees.
PPIs have the lowest average transaction value for online and PoS, but for ATMs are significantly above the average, at $413. However, they have the lowest usage in terms of flows and number of transactions across all types, suggesting a relatively small number of customers are using them as an alternative to conventional travel money exchanges by loading prepaid cards in INR and then withdrawing the money in a single transaction in their destination currency.
Credit cards are the most popular type for online and PoS in terms of flows and number of transactions, although they have a wider lead for online purchases. However, they have very little share of ATM transactions either in terms of volume or flow, suggesting that most customers are put off using them for this purpose due to the additional fees.
Debit cards are fairly popular across all transaction types, and are the most common for international ATM transactions. However, for May 2023 they have the lowest average transaction value for both online and PoS payments, with consumers generally spending more when using a credit card.
How do the costs of cross-border card payments vary by card type?