iBanFirst takes a new investment approach
French B2B cross-border payments company iBanFirst recently announced it had completed new financing, but rather than another traditional fundraising round, the company has partnered with Marlin Equity Partners in a €200m growth-focused private equity deal. I caught up with CEO Pierre-Antoine Dusoulier to find out more.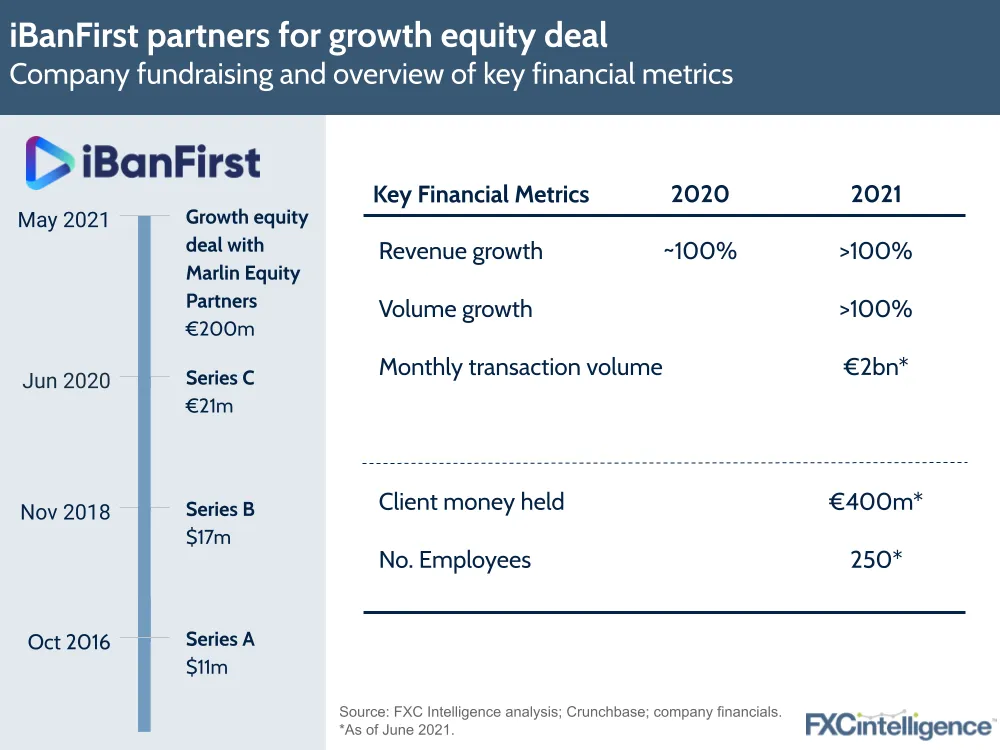 The deal sees the company take on some debt in a more traditional private equity structure, which Pierre-Antoine says was preferable to diluting ownership in another VC round. He also shared some insights into the company's development over the past year and in the future:
Despite losing travel clients in 2020, iBanFirst took on more new clients overall, allowing it to continue growth throughout the pandemic.
The company has seen revenue growth rates of around 100% every year since 2017, with the exception of 2020, which was "a bit below" 100%, according to Pierre-Antoine. He expects growth in 2021 to be in excess of 100%.
Volume, meanwhile, has increased by over 100% to around €2bn a month, although iBanFirst is seeing smaller margins compared to some other B2B players as it takes on bigger clients and also skews more to payments (not hedging) and includes Euro-to-Euro payments (less profitable).
Unusually, it is also managing to be EBITDA-positive most months, although some months are EBITDA-neutral. This allowed it to complete a private equity type deal.
At present, the majority of the company's business is the Netherlands, Germany, Belgium and France, with the latter accounting for 60% of revenue. However, iBanFirst plans to become the leader in continental Europe, and is investing in Eastern Europe, having already established teams in Bulgaria, Romania and Hungary. It also sees potential in the UK, particularly given the new opportunities presented by Brexit.
Acquisitions are likely to be key to its future expansion, funded by this new capital round. Pierre-Antoine mentioned the UK (highly competitive) and Eastern Europe as target regions.
He sees iBanFirst having an edge on Ebury – another player who already has a significant European footprint – primarily due to its continued investment in technology, which he says the company leads with, as well as its investment in sales and ability to hold client money.
We'll be following any future deals from iBanFirst and other B2B players over the course of the year.