Multicurrency accounts have become increasingly popular around the world, with potential benefits for anyone who needs to regularly or semi-regularly move money between different currencies. In China, Hong Kong and Singapore, they are core financial products with so many customers wanting to hold foreign currencies in their accounts.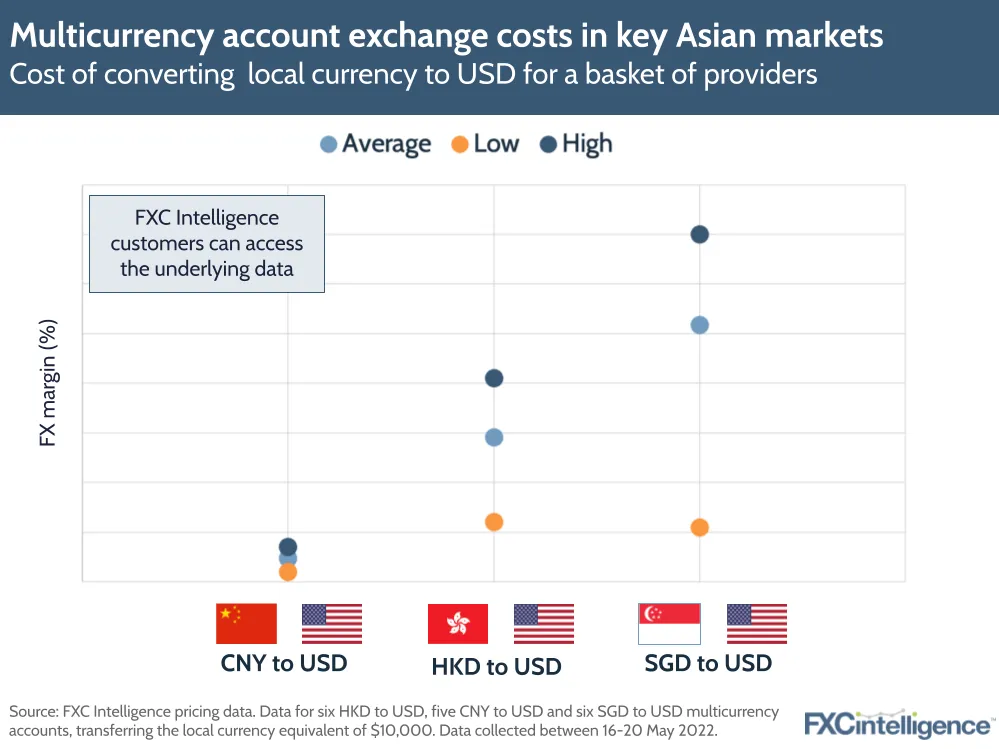 Looking at our own data on three key Asian markets – China, Hong Kong and Singapore – the cost of converting money from the local currency to US dollars within an account varies significantly between the three corridors.
While in all cases it is low compared to other money transfer methods, making this a good option for transferring and holding large amounts, China is the lowest.
Hong Kong, meanwhile, is higher, while Singapore is the most expensive of the three and also has the widest range of prices.
The prevalence of multicurrency accounts may be a factor in this variation. In Hong Kong, for example, almost all accounts are multicurrency. By contrast, while they are common in Singapore, they are not as ubiquitous as in Hong Kong.
In China, meanwhile, they are most common among expats, but the low cost may be the result of wider regulations in the country as well as some of the currency controls.
Access FXC Intelligence's multicurrency pricing data