Flywire's much-anticipated IPO edges closer
Flywire published its S1 last week, the first public unveiling of the company's financials ahead of its planned IPO later this year. Flywire has historically focused on inbound B2B payments in the education sector, but has expanded into other segments such as health and travel as it looks to leverage its platform and reach.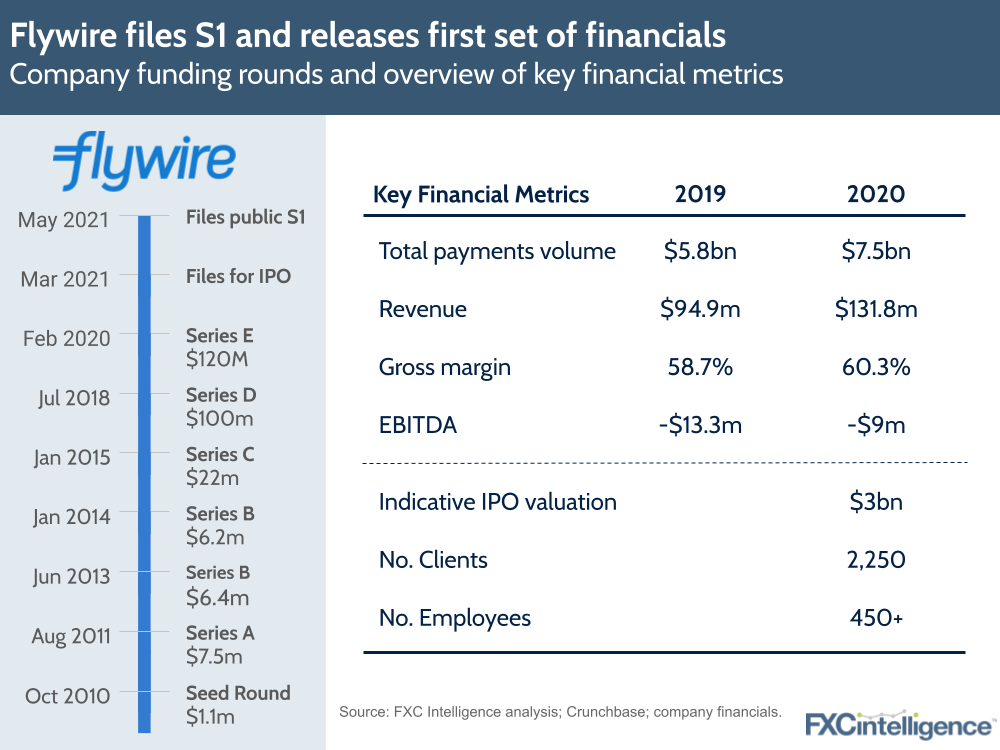 Like many other cross-border payments companies, Flywire had a surprisingly solid 2020, even with its exposure to international student payments. Much of the growth for 2020 was attributable to its $86.5m acquisition of Simplee, a provider of healthcare payment and collections software, in February of last year.
Flywire is reported to be seeking a valuation of up to $3bn. That would give it an estimated 15-20x revenue multiple on its 2021 numbers, assuming annual growth continues in the 20-30% range. That type of valuation puts Flywire well above core merchant processors or even PayPal (which trades at around 10x forward revenue) and closer to some of the high-growth emerging payments companies (against which it will want to be positioned).
Sign up to our newsletter to stay up to date on industry developments