Do Moneycorp, Revolut and InstaReM need banking licenses?
Singapore became the latest market this week to say it will open up to digital banking licenses. Surprisingly few companies that started with cross-border payments have gone on to get banking licenses. Why?
MoneyGram also had another good week, this time restructuring its debt.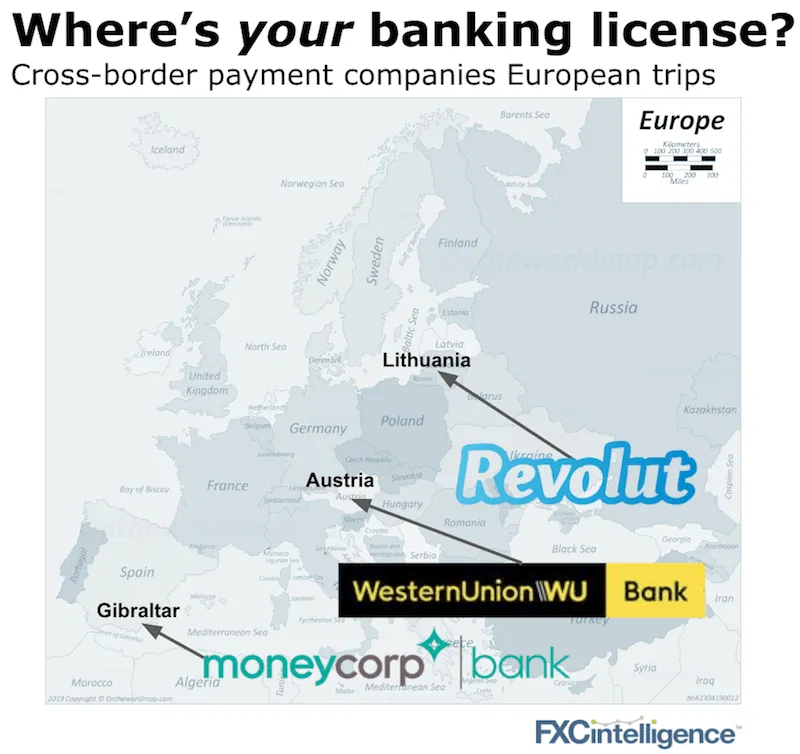 Of all the different banking services that exist (visit any major bank's homepage), very few have actually been rolled out by payment companies. Given the high burden of obtaining a UK, US or mainland Europe banking license, why have the few companies who have their licenses done so little with them?
By far the most common banking-type products offered by payment companies are multi-currency accounts/wallets or versions of basic current accounts. In Europe, e-money licenses have lowered the regulatory burden to offer these products. Many have paired this with a debit card to allow an easy way to spend the funds, others have simply leveraged existing card rails. Only Moneycorp, via its Moneycorp Bank, offers an interest bearing deposit account.
Credit is a much more specialised area. Instarem, which plans to apply for a Singapore banking license, states lending services are what it wants a banking license for. But it also, in the same breath, acknowledges credit is a completely different skillset and balance sheet requirement and is already looking for credit partners.
Expect a continued slow movement towards banking licenses as many payment companies will continue to simply ask whether they really need it.
MoneyGram's second big step forward
MoneyGram has followed its $50m equity investment by Ripple ($30m upfront) with the restructuring of its c.$900m debt. The new debt deal gives MoneyGram at least four years of breathing room from a mixture of senior and mezzanine funding plus warrants worth around 10% of its equity. This should allow the industry incumbent to focus on transitioning the underlying business and stepping forward post its DPA and 2018 fine.