Convera's plans as B2B cross-border payments' biggest standalone company
The sale of Western Union Business Solutions has now initially closed, and in the wake of it being rebranded as Convera – now the biggest non-bank fintech in B2B cross-border payments – I caught up with CEO Patrick Gauthier for my latest Forbes column to find out what the company plans to do next.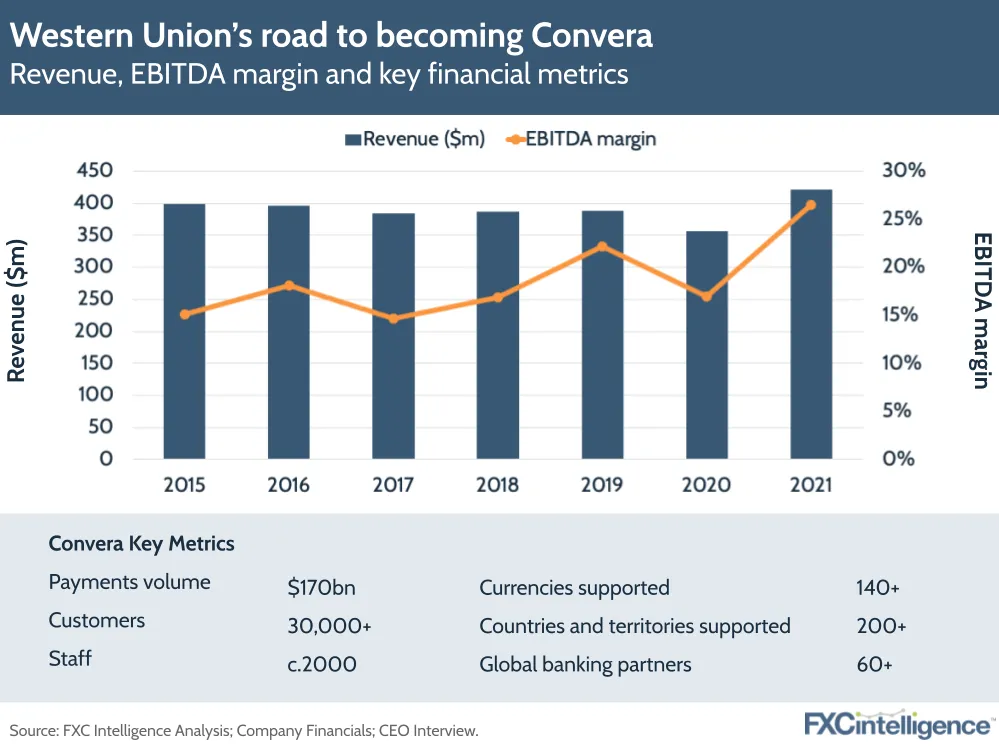 Some of the key points from my discussion with Patrick, which you can read in full on Forbes:
Half of Convera's leadership are new hires, but despite the payments-heavy background of the new additions (Patrick is the former head of Amazon Pay), the company does not plan to double down on payments. Instead, it plans to continue the current mix of FX hedging and payments, but significantly increase the use of technology.
There may be some changes to Convera's go-to-market strategy as the company plans to better focus on a range of use cases across three customer areas: B2B payments, B2C payments and C2B payments.
Patrick is sceptical about the benefits of crypto for B2B payments, although he does see potential in the underlying distributed ledger technology. However, he sees far greater opportunities in the real-time payments space.
He sees the heavy fragmentation of B2B payments as an opportunity for significant transformation and considers the "untapped" nature of the industry as one of the key appeals for taking the helm at Convera.
We can also expect to see some Amazon management practices find their way to the company, most notably customer obsession and the use of data to drive decision making. However, he stresses that he does not want to "Amazonify Convera".
Read my full conversation with Patrick Gauthier, CEO of Convera, in Forbes