Can crypto flourish in global payments?
Coinbase recently made its entry on the public markets, once again bringing attention to the world of cryptocurrency. But away from its use as an asset, growing numbers of companies are beginning to launch partnerships or services focused on using crypto for payments – including in cross-border payments.
With this in mind, my latest Forbes column explores the current state of cryptocurrency in the global payments space, looking at examples from across the industry, including PayPal in ecommerce, Coinbase's remittances rival and why Equals is exploring cryptocurrency for B2B payments.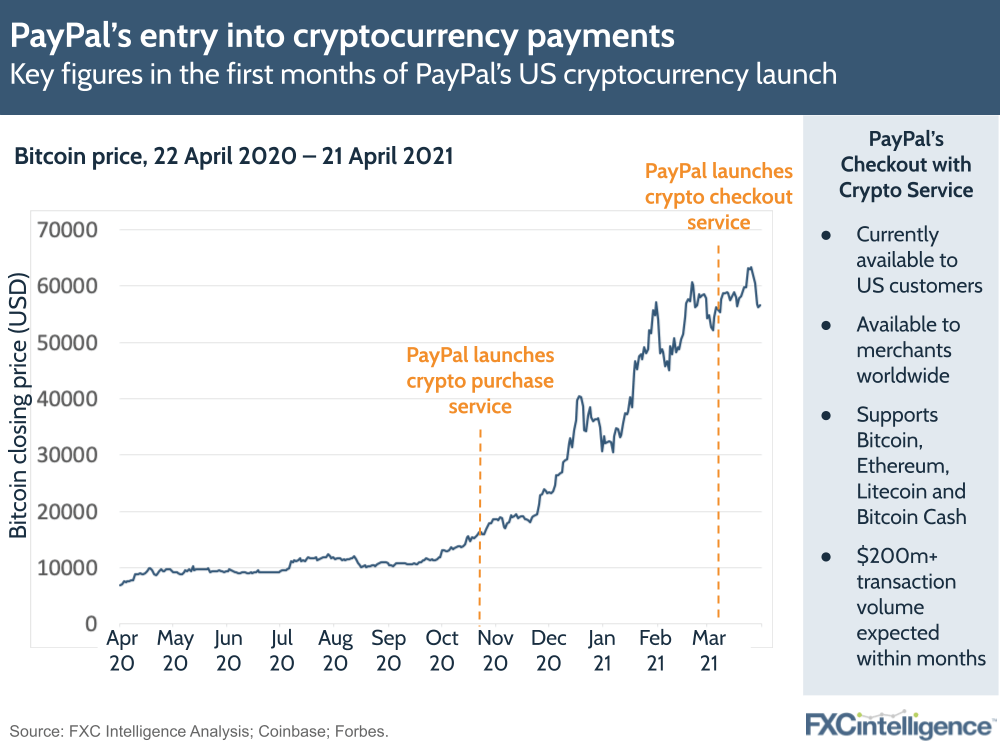 Some thoughts:
Consumer interest is driving industry adoption. While there are business cases for crypto in cross-border, particularly around speed and cost, it is the excitement that surrounds cryptocurrencies that is leading companies to launch initiatives.
Most products are still coming from challengers. While some established companies are entering the space, this is mostly through partnerships with challengers. Companies such as PayPal are the exception – but these are still the more digital brands in the industry.
We are still at a very early stage and the future is not guaranteed. Most partnerships and products in the space are at initial tests or trial stages – and how successful they are is likely to prove critical to how much cryptocurrency ultimately becomes a part of cross-border payments.
Read my full article on cross-border cryptocurrency payments in Forbes