Who are the 100 most important cross-border payment processors? Download our annual market map to find out.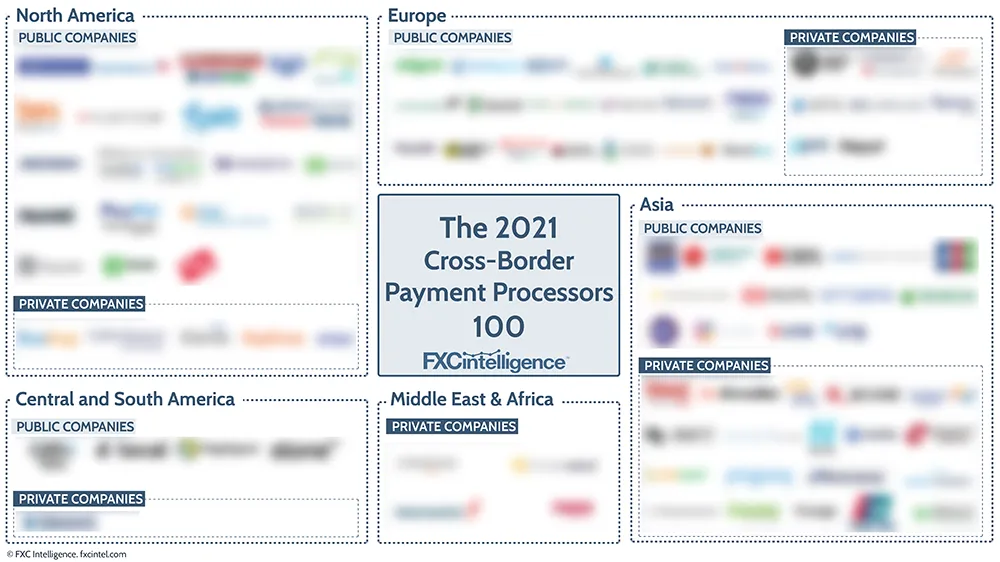 How we decided on The 2021 Cross-Border Payment Processors 100
The companies, which are grouped by their headquarters country, were selected based on the following:
Whether they process payments and/or provide merchant acquirer or merchant aggregator services, rather than just payment acceptance services.
Whether they process payments in-house – instead of through a partnership or joint venture.
Whether they have a significant cross-border offering.
Their presence in various industry sources as incumbents in the payment processors space, based on key metrics, eg amount of transactions processed.
And our sense check is always the following: if any player above was no longer operating in the space, would the sector notice? For everyone above, we believe the answer is yes.
The map in full