Payments Industry Report from Money2020 Europe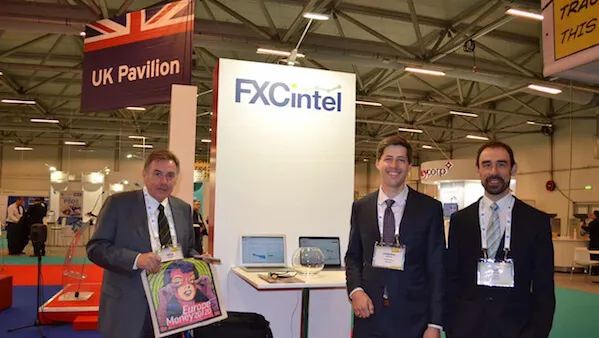 We're back from Money20/20 Europe, where we enjoyed a great three days of meeting other payment companies and hearing from the largest players in the industry. It was great to see many old friends and meet some new faces too.
Our three big takeaways:
1. Mobile payments are the future, maybe. This is clearly an area of active debate among FinTech startups, payment companies, and the large tech players. While companies like Google and Samsung see mobile wallets as an entry point into the consumer payment space, other companies pointed to the lack of widespread customer adoption and relatively small benefits as a sign of the technology being overhyped. According to research Gartner presented at the conference, UK consumers ranked payments as the 8th most important feature for digital wallets.
2. Physical infrastructure is still important. While the industry is focusing on building digital capabilities (in the form of smartphone apps, digital payment rails, e-money, etc.), it's worth noting these strategies only work in relatively advanced, technologically proficient countries. That leaves traditional providers like Western Union mostly unchallenged in many emerging markets. If you want to provide payments across the globe, there is no one-size-fits-all model.
3. Improving the KYC and compliance process is the next big challenge. Everyone has to follow strict know-your-customer (KYC) and anti-money laundering (AML) protocols. Violations can result in fines well over £100 million. But every additional step of a KYC process slows customer adoption. This has created a huge opportunity for new AI startups trying to automate ID verification processes and use machine-learning to detect suspicious payment activity inside large networks. Whoever gets this right stands to dominate a huge, growing market.
We attended a large number of the panels, below are some of our favourite quotes:
On trying to standardise payment networks
"It is a waste of time to believe that the world's payment systems will ever standardise." – Mike Laven, CEO, Currencycloud
On payment infrastructure and flexibility
"No one asks what it takes to send money from here to Bangladesh." – Jean-Claude Farah, Western Union
On payment networks
"Everyone thinks their system will be the next VISA, so interoperability won't be an issue." – Stefan Thomas, CTO, Ripple