Our latest report, Benchmarking cross-border ecommerce checkout experiences, explores how cross-border checkout experiences vary across major retailers, and the impacts for consumers. Download it here.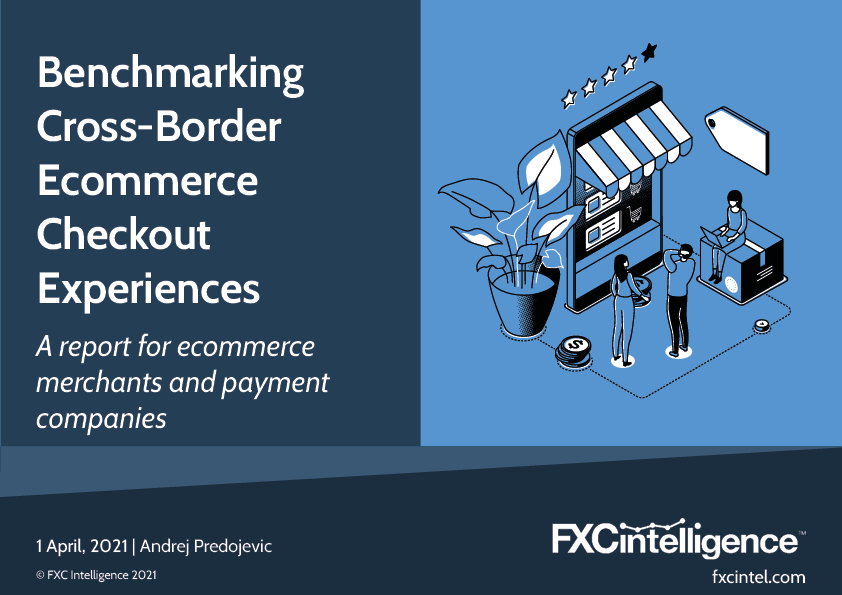 Please note each submission request for a copy of the report will be reviewed by FXC Intelligence.
You will be sent the report within 2 working days if your request is accepted; it will not automatically download.
In Benchmarking cross-border ecommerce checkout experiences
In the report, we analyse how different approaches to currency conversion at checkout, including predetermined currency, multi-currency choice and last-step conversion, impact the customer experience. This is a both a big margin opportunities for merchants and a conversion uplift opportunity for their customers.
We look at the approaches taken by some of the world's biggest ecommerce retailers and those operating in or with the ecommerce space, including merchants, ecommerce providers and payment processors.
If you are interested in a deeper dive on our data on all the cross-border checkout experiences for the Top 100 ecommerce players, please get in touch.