Transparency in international payments
19 April 2020 was a major deadline for the EU's regulation on FX pricing transparency (we reviewed the regulation here).
In summary, banks, payment companies and merchants providing DCC and/or credit transfer services within the European Union must disclose the total amount to be paid in both euros and the cardholder's local currency (different from the euro), including conversion charges and fees expressed as a mark-up over the ECB's official rates.
But is everyone doing this?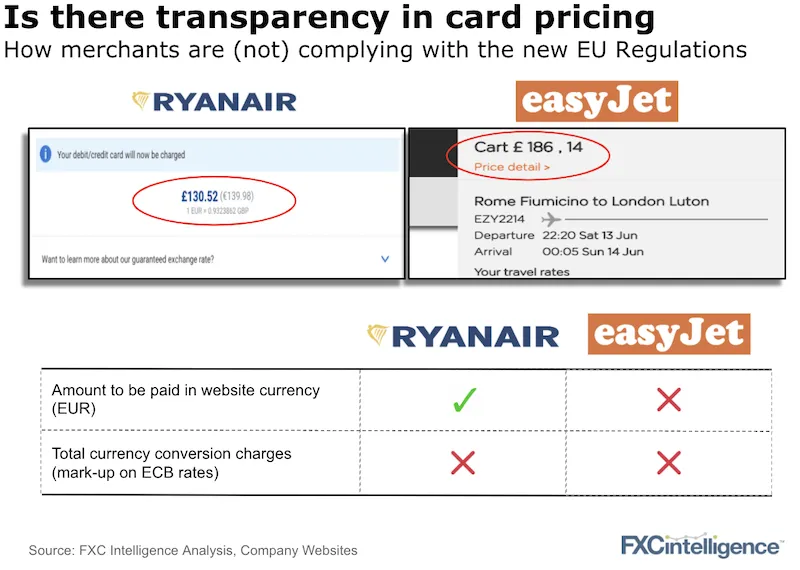 We've been tracking a number of players in the market and have already found a great range of interpretations of the regulation and, in some cases, just a plain lack of compliance. Cross-border DCC charges are now meant to be presented in a clear and understandable manner – to aid customers.
This increased transparency means consumers are going to be more aware of DCC and FX conversion charges. A lack of compliance or large markups might mean more customers' complaints, or losing clients to other providers, or regulator punishment.
If you need help re-pricing all your cross-border FX or card payments or need the data to become compliant, please get in touch.