The highest valued companies in cross-border payments
As we wrap up Q2 2021 earnings season, we thought we'd take a step back and look at which public companies have the highest valuation multiples in the cross-border payments sector.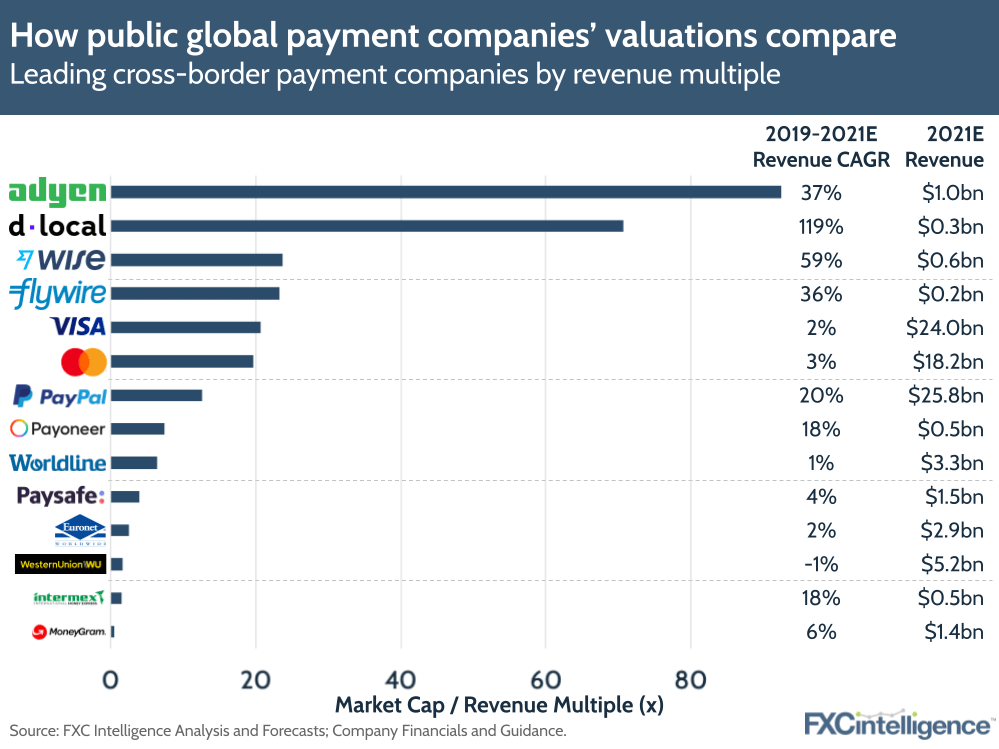 The core trends are clear:
Growth, not profits, is the primary value lever.
But if you can profitably grow, that's a super premium.
Industry drivers matter. Those operating in traditional remittances are mostly at the lower end (a slow growth sector), digital payments is in the middle and ecommerce payment providers are largely near the top.
Recency of public debut plays a role. Half of the top eight listed on the public markets in the past year, often using each other as comps.
Are you Leader or Challenger? Brief our Analyst team by August 31st.