Paysafe surprises with SPAC merger
While the 2021 stock market performance of cross-border payments companies is ahead of us, these public competitors are likely to be re-joined by Paysafe. Last week, Paysafe announced that it was going public (again) as part of a $9bn merger with a special purpose acquisition company (SPAC).
SPACs are all the rage right now, offering a much faster and lower-cost route to the public markets than traditional IPOs. Intermex (a strong performer for 2020), took the SPAC route back in July 2018.
The merger sees Paysafe join with Foley Trasimene Acquisition Corp II, which is owned by Bill Foley, vice chairman of FIS and owner of the Vegas Golden Nights hockey team. Under the deal, which is expected to be completed in the first half of 2021, Paysafe will be listed on the New York Stock Exchange under the symbol PSFE.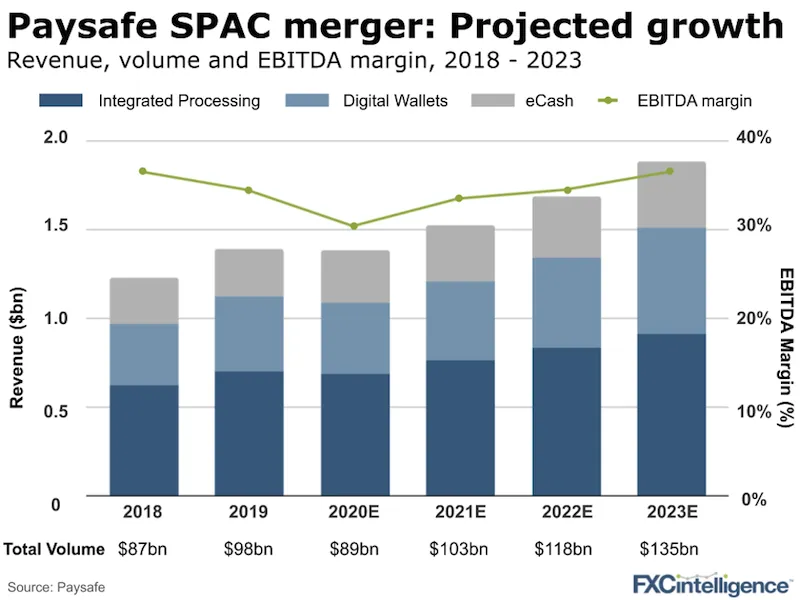 Some initial takeaways:
The SPAC route is interesting
SPACs are an increasingly popular route to the stock market. However, it's still unusual enough to be an interesting approach, and we'll be watching with interest to see how many others follow Paysafe and Intermex.
Paysafe's reach is broad
Paysafe has a presence in multiple markets and products, and there are growth plans for all of them, in particular in areas such as iGaming. However, in cross border we can expect a doubling down on efforts in areas such as online remittance (via Skrill) and travel.
Expect digital wallet-related acquisitions
Paysafe is planning numerous acquisitions in the coming year, and one area set to see particular focus is digital wallets. The company plans to consolidate its existing products and expand them with acquisitions, tying these into products across its portfolio.
While 2020 has been a quiet year for cross-border-related M&As, Paysafe has been an interesting development in the final weeks. If the SPAC route proves successful again, we would not be surprised to see more payment companies and fintechs taking this route, especially given the level of SPAC funding being raised (208 SPACs have raised more than $70bn so far this year).