Payments stocks react to Covid-19 vaccine
Monday 9 November saw significant stock market moves following the news that a Covid-19 vaccine candidate developed by Pfizer and BioNTech was 90% effective in interim clinical trial results. How did the news impact the payments world?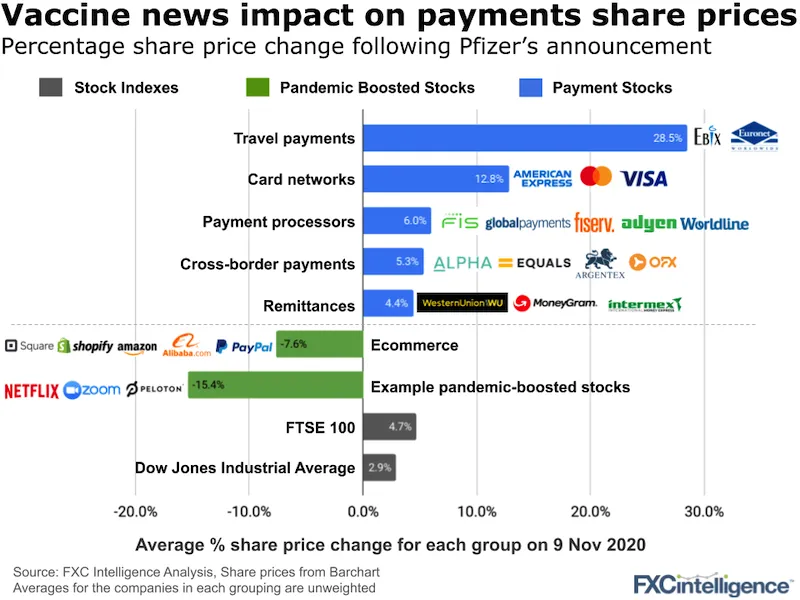 For companies that have benefited from lockdown, such as Peloton, Zoom and Netflix, this led to stark drops, but for payments companies it has been a story of two halves.
While those serving travel, consumer and B2B cross-border payments have seen their value surge on the prospect of international travel (and life) returning to normal, ecommerce companies saw their values drop as investors anticipated a slump in online spending.
Of course, these are just interim results for a vaccine that still has to undergo several regulatory and manufacturing steps. However, it does provide a sense of how the market may adjust post-pandemic.