Payments share prices: 2021 in review
With 2021 almost at an end, we're now in a position to review the share price performance of cross-border payments' biggest publicly listed companies over the course of the year. And for many, it has been a period of upheaval.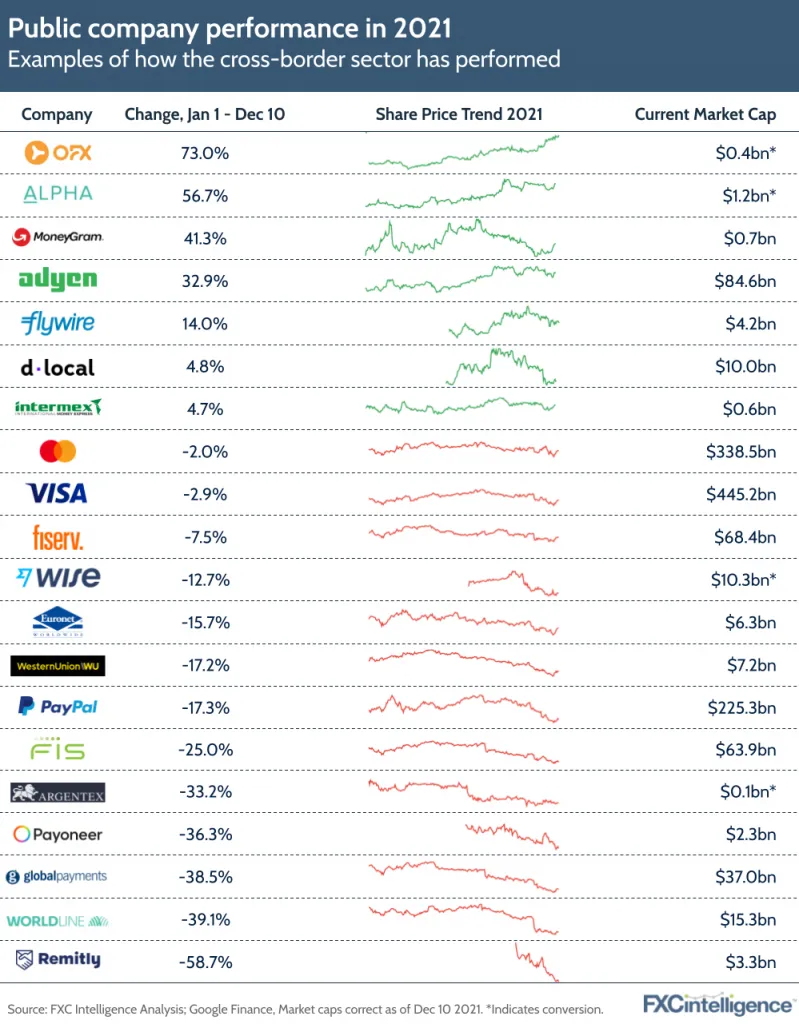 With well over half of the companies we looked at ending the year with a lower market cap than they started it with, it's important to acknowledge that the last few weeks have been particularly tough on payments stocks.
The biggest driver of this has been the resurgence of Covid-19 in the form of the Omicron variant, which has sparked investor fears about returns to lockdowns and restrictions that would impact international travel and spending. The ongoing supply chain crisis has also caused particular concerns around ecommerce, with both direct ecommerce players and payment processors taking a hit.
Interestingly, the impact is not sector specific but a mix of factors relevant to each company. For some of the new listings, it is in part reflective of the investor appetite and market sentiment when they launched. With such turbulence in the market and the pandemic still with us, expect more change as we enter the new year.