Payments and the fintech gender gap
Technology is often highlighted as a means to increase access to financial services, including for women, who traditionally have lower levels of access globally. But how much are fintech products helping to tackle the issue? A recent research paper published by the Bank for International Settlements has raised some interesting findings on the topic, particularly for payments.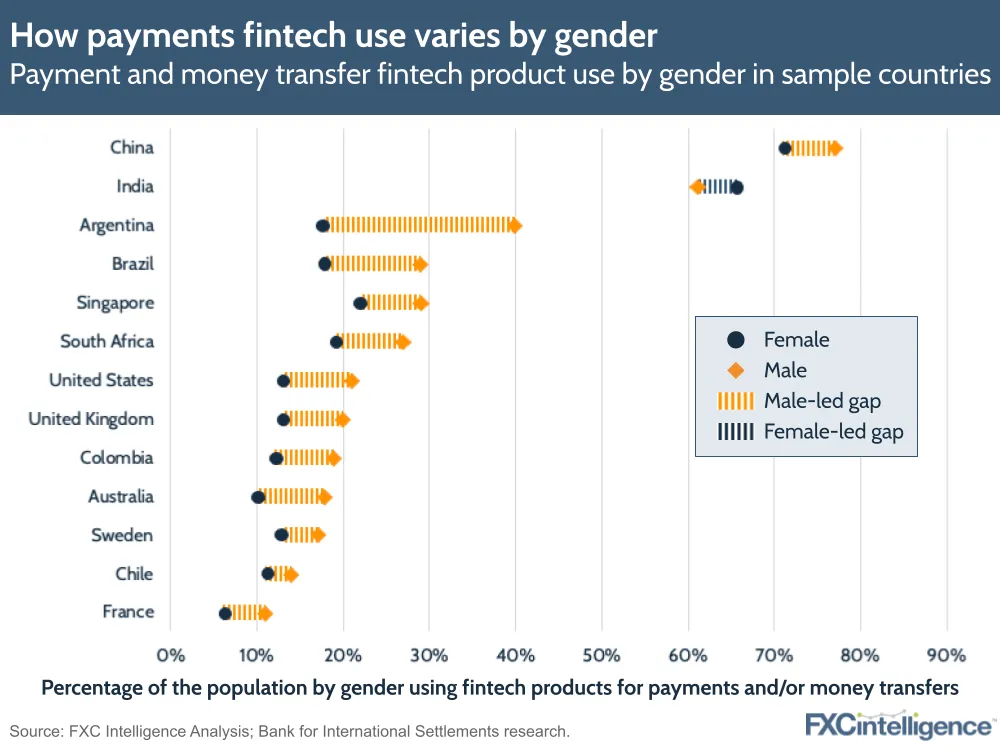 The gap between female and male usage of fintech products and services for payments is worth focusing on. Out of all the countries included in the report – some of which we've included above – only South Korea had no gap at all. India, meanwhile, was the only country included where more women used fintech products for payments than men.
Notably, the mean global gap between women and men is no different for payments using traditional financial institutions than it is for fintechs – at 7% for both, although overall use of traditional financial institutions is, unsurprisingly, higher. However, this is in contrast to all forms of financial services, where the gap for traditional providers is 9%, versus 8% for fintechs.
Some interesting reading for providers focused on increasing access.
Sign up to our newsletter to stay up to date on cross-border payments