Flywire's travel revenues climb in Q1 23 after record sales month
US-based Flywire's share price rose last week after it announced that revenues had risen by 46.1% to $94.4m in Q1, while adjusted EBITDA rose by $5.1m to $7m in total. The company's growth continues to outpace other players as it diversifies its travel, B2B, education and healthcare payments across more geographies and customers.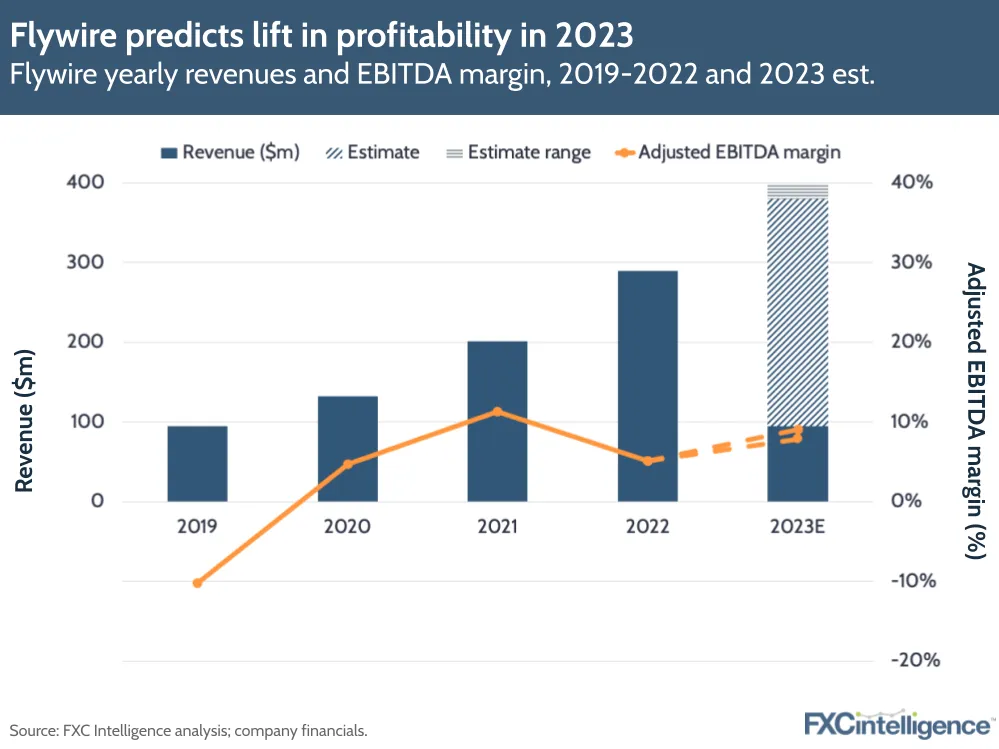 Across Flywire's four main verticals, travel was the standout, with a record number of net new travel clients. During the quarter, the company added 170 clients – a record sales quarter for Flywire – to bring its total to more than 3,300. This contributed to a 100% increase in agent payment volume, driving a 36% rise in total payments volume to $5.7bn. Platform and usage-based fee revenues, meanwhile, rose 20%.
Flywire made a net loss of $3.7m in Q1 23, but this was lower than $10.1m in Q1 22. During Q1, the company invested more in sales and marketing, onboarding employees and integrating its recently acquired student payment systems WPM and Cohort Go.
The latter of these is helping drive presence in the APAC region, where the company expects to yield more travel and student payments volume as Asia opens up. However, executives did say that with countries such as Australia, Canada and US having different timings regarding education, it is expecting a steady recovery to pre-pandemic levels.
Flywire had less to say on its other segments, but did mention its new partnership with FranConnect, a B2B platform that helps franchises manage their assets, while saying it is working on improving net retention rates in healthcare. On the back of strong Q1 growth, the company raised its guidance slightly, and now expects revenues of $380m-398m with adjusted EBITDA of $30m-36m.