Ebix: After the delay, come the results
Results season is upon us, but while the majority of those reporting are providing Q1 2021 earnings updates, Ebix finally published its long-awaited Q4 2020 results. Ebix main cross-border offering is India-based EbixCash, which provides a host of services, including travel money, gift cards, mobile wallets and remittances. It also operates a sizeable insurance marketplace.
The company's results were supposed to come out a quarter ago, but Ebix faced a serious roadblock when its auditors resigned after failing to gather sufficient evidence to audit EbixCash's gift card business. This led to questions around the company's growth claims, and a 50% fall in share price virtually overnight (which has since recovered around a third of the lost value).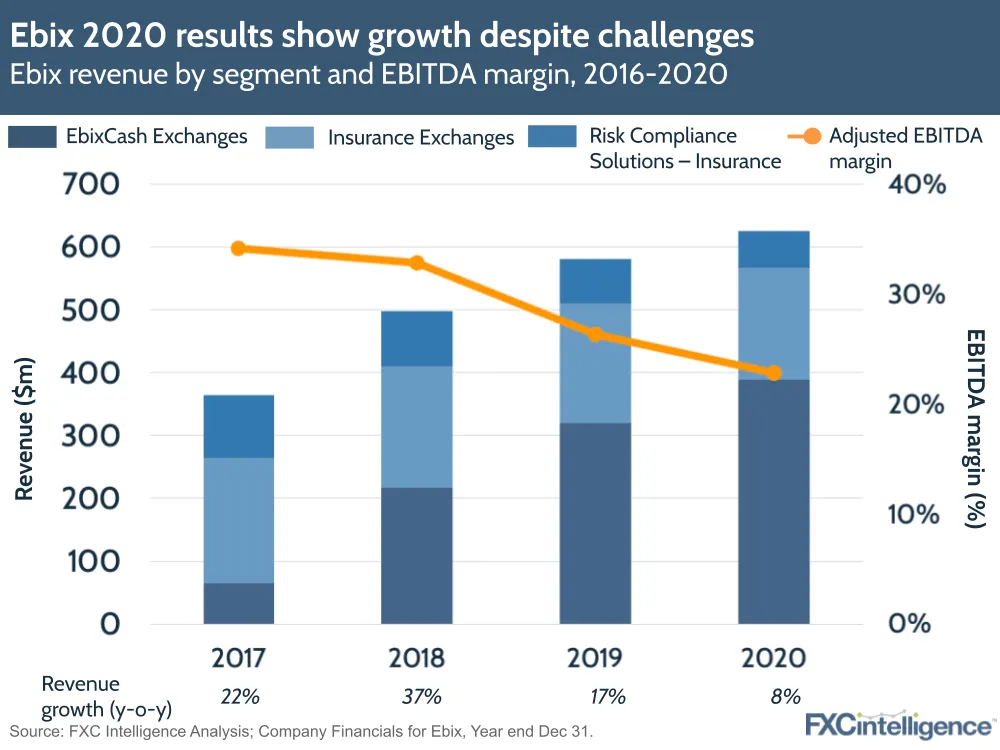 Some key takeaways from the results:
The company saw revenue growth in most regions through the challenging 2020, with the exception of Brazil, which saw an 8% decline.
Focusing on cross-border, EbixCash, which now accounts for more than half of the wider company's revenues, has gained strong market share in India. The company has over 78% market share for P2P inward cash remittances and processes over $7bn into the country. It also claims to be Western Union's biggest network partner in India, accounting for 91% of its cash transactions.
On the foreign exchange side, EbixCash also serves a quarter of Indian students and one in nine passengers travelling abroad from India.
Most of the revenue growth, however, came from prepaid gift cards, which were well-suited in particular to the Indian market, where Covid has driven demand for alternatives to cash. The challenge is that while this has helped to offset other revenue drops, demand is unlikely to continue at its current levels after the pandemic, requiring other areas of the business to pick up the slack.
Despite this, Ebix is still planning an Indian IPO of EbixCash, which is now scheduled for Q1 2022.