Alpha FX sees strong rebound in H1 2021 results
B2B cross-border payments major Alpha FX reported its H1 2021 interim results, and they paint the picture of a company that has successfully bounced back from the pandemic's impact.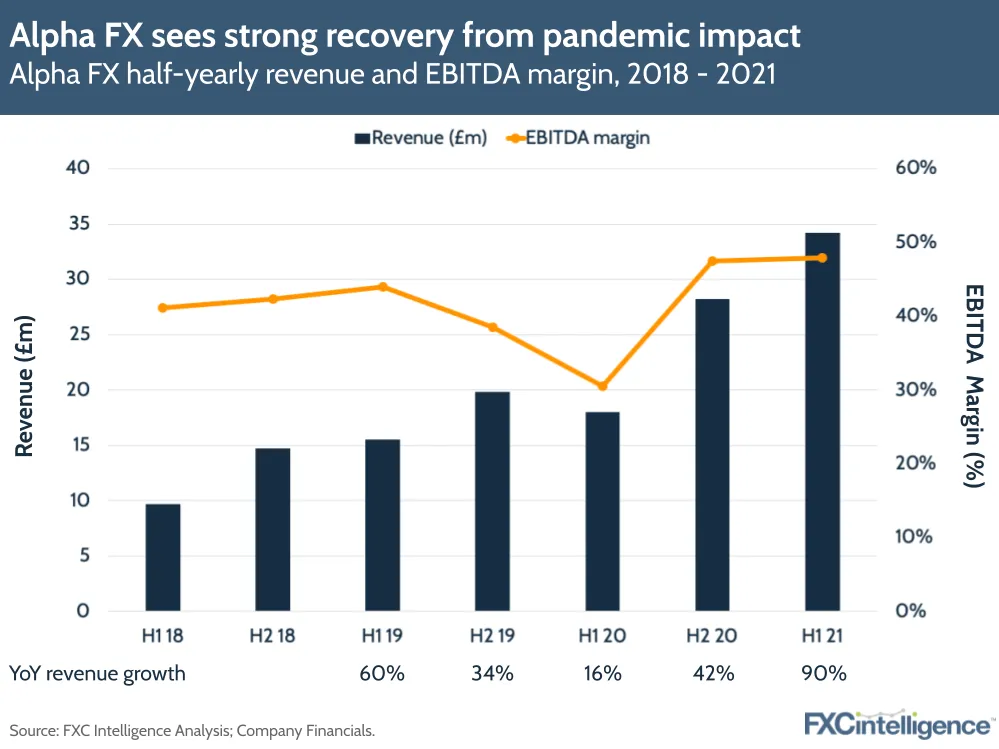 The company saw a 90% year-on-year increase in revenue to £34.2m for H1 2021, with pre-tax profits increasing by 225% for the same period.
This has been helped by an increase in client numbers, which grew from 754 in December 2020 to 838 at the end of June 202. Alpha also reports that its clients remain diversified, with an increase in client activity also contributing to the company's revenue growth.
Notably, while activity may have bounced back, Alpha has benefitted from ongoing reductions in travel and in-person entertaining, both of which have helped boost its profits.
Alpha FX has also made moves into alternative banking over the past year, and has undertaken a process of decentralisation – dividing the business into two separate divisions – to support this. Its alternative banking division, Alpha Platform Solutions, was a strong driver of growth, seeing a 371% year-on-year revenue increase. It now accounts for 24% of Alpha's overall revenues.