What's been happening at MoneyGram?
Since hitting a low in May of $1.33 a share, MoneyGram's share price has rallied to close to where it was a year ago (c.$5) although is still a long way off the $17 price of two years ago. MoneyGram has been removing some of its riskier business (it was forced to), received a $30m investment from Ripple at $4/share and recently added Visa as deposit partner.
Its latest earnings call gives us plenty of insight into the core components of its new strategy. So how is it doing?
A new mobile offering
Mobile has been a key driver for MoneyGram with the launch of its new app. In the latest earnings call in August, CEO Alex Holmes claimed: "We couldn't be more pleased with the success of our new app. We now have the highest rating of anyone in the industry. These digital assets enable us to compete head on with any fintech or legacy competitor."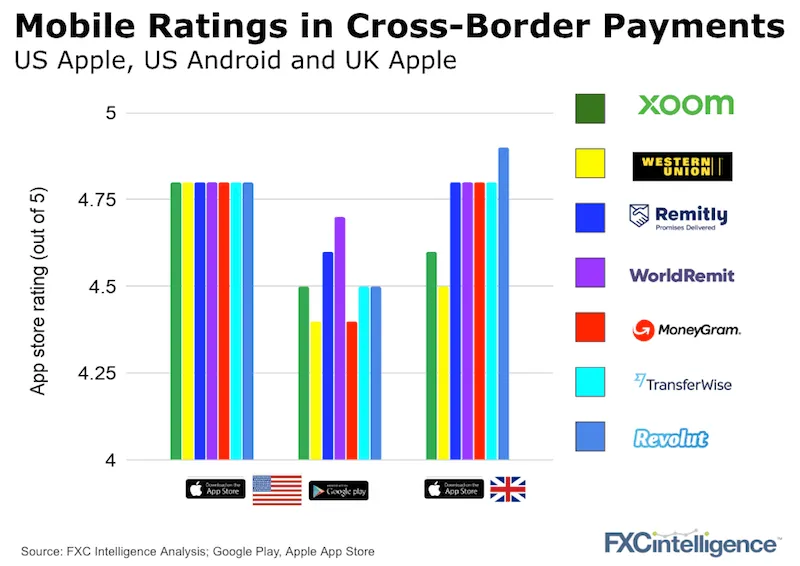 More aggressive pricing
MoneyGram has been using a lot of discount pricing to win new business. Again from the earnings call, this time from CFO Larry Agnelli: "In our digital business, we continue to new markets through our online and mobile business with disruptive introductory pricing in each of these markets."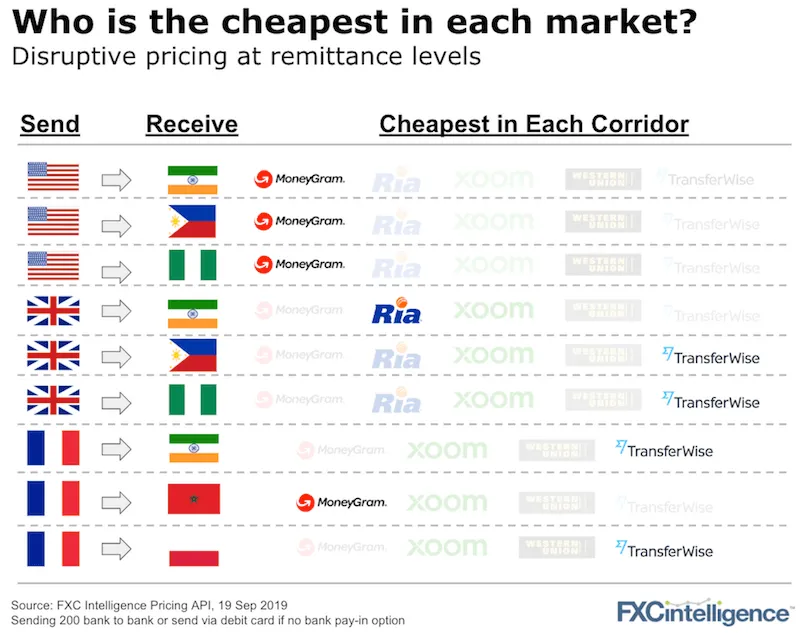 All this tells us that MoneyGram is up against tough competition. Does it have the best mobile product or the most effective pricing strategy?
Shareholders are warming back up (a little) but the company still sits on around $900m of relatively expensive debt and has a long way still to go.
To track the pricing of all the leading players globally, get in touch.