Uncovering patterns in pricing data
Last week The Economist ran a leader (using our data) on the need for remittance costs to be reduced. This week, we look at how some of the biggest players are treating the remittance and non-remittance corridors.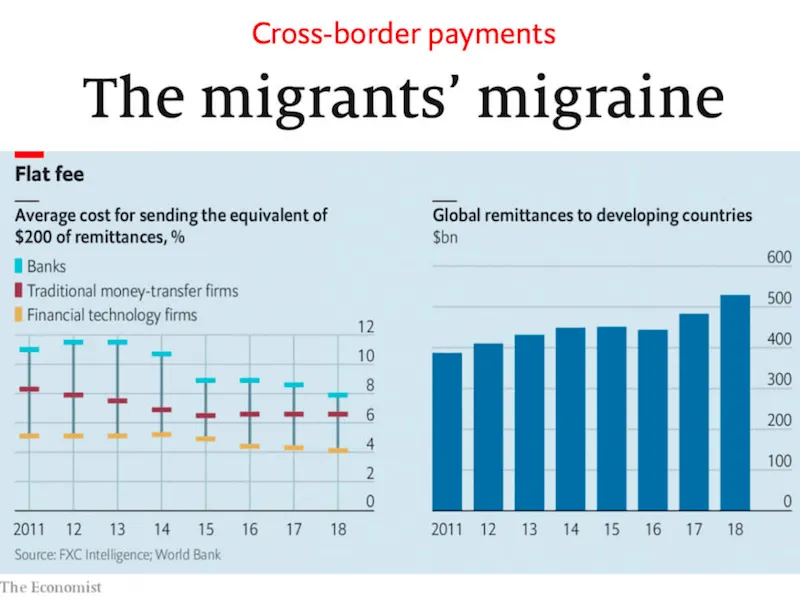 We've focused on the cost that providers charge for sending from OECD countries (i.e. developed, high-income countries). We've then split this to sending to either OECD countries or non-OECD countries (e.g. much of Asia, Africa and South America and more typical migrant sending corridors).
Most companies follow a pattern but not all.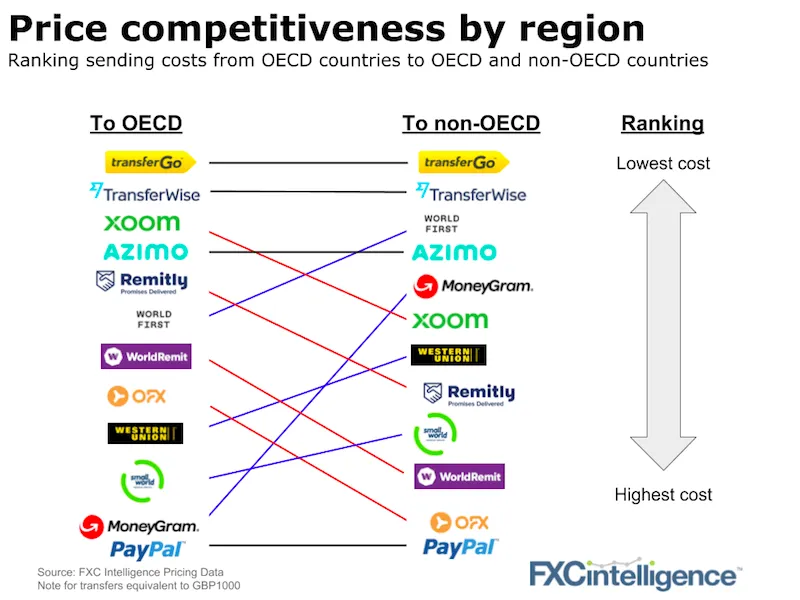 There are some outliers. WorldRemit is relatively competitive within the OECD but surprisingly expensive when sending funds outside the OECD. Xoom is also noticeably more competitive within the OECD but MoneyGram the reverse.
This is just one set of corridors but it shows that a deep dive on pricing can unveil much about a competitor's overall strategy. The data also shows how complex (and competitive) the market is. Which takes us to Facebook…
Should you be worried about Facebook?
There are two ways to read the announcement yesterday that Facebook has pulled the plug on its P2P money transfer product in the UK and France.
It failed to gain traction with users. If Facebook can't crack domestic P2P payments, it's not going to take on cross-border payments. Don't be afraid.
The P2P product has been pulled to give room for a new (possibly crypto-based) payments product. Be slightly afraid.
This case study also tells us that just because you have an audience (however big), doesn't mean your customers want to use you for every service. Facebook isn't a payments environment and becoming one may be much harder than they anticipated.
IPO season in full bloom
Two payment IPOs are out, one is to come. The state of play: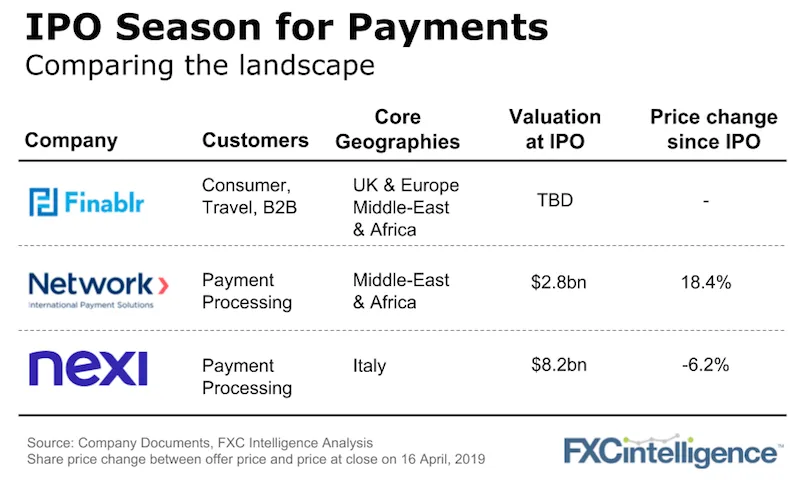 Finablr
Formally announced its intention to IPO this week – you can read our initial analysis here. Expect more in early May when the process ramps up.
Network International
A strong debut, which was then followed by a pretty strong sell-off. Finablr wants (needs) Network International to be a strong comp.
Nexi
The dominant Italian payment processor had a mixed response. Whilst not a direct comp for Finablr or the cross-border space, it is still a gauge of investor appetite for the overall payment space.
Do you have the pricing data you need?
Need it via API? Contact us to get ahead and read our special pricing strategies report.