Key partnerships for cross-border payments in Q3 2022
Partnerships spanned a variety of sectors this quarter, from crypto payments to expansions into new geographies and even developing the new digital euro. Some of the key moves have been highlighted below.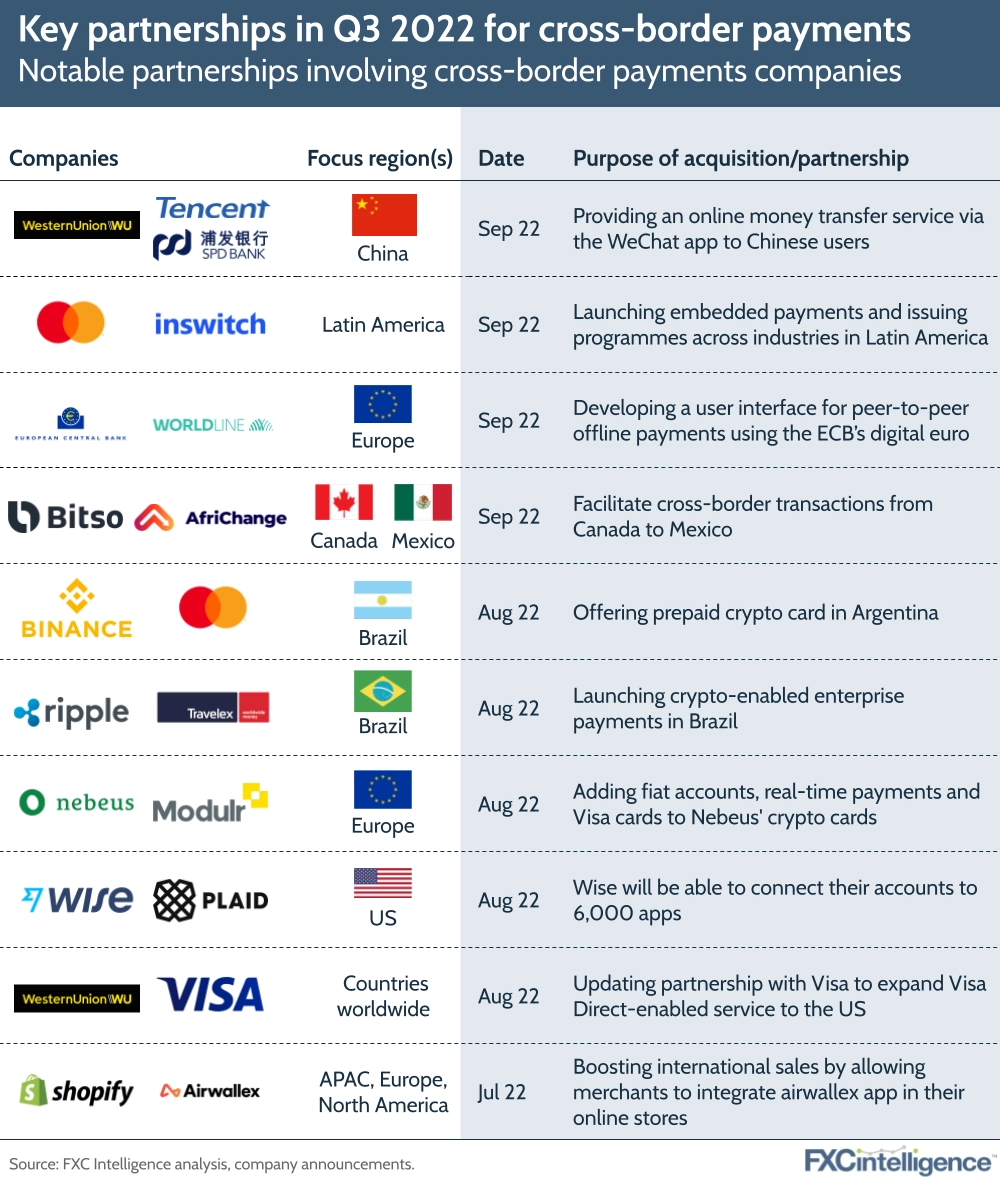 Latin America continues to be a hub for partnerships, as we covered in a recent report, with several companies collaborating to launch crypto payments solutions or bolster existing crypto capabilities. Binance has worked with Mastercard to begin offering a prepaid crypto card in Argentina, while virtual payment account Modulr is working with crypto app Nebeus to add new capabilities to its payment cards.
One of the more interesting partnerships for the quarter was money transfer Wise's agreement with open banking platform Plaid. Through Plaid's Core Exchange product, customers will be able to connect their Wise accounts to around 6,000 apps, including Robinhood, Venmo and Chime. Similar to Western Union's partnership with Marqeta earlier this year, Wise is continuing to diversify its offering beyond money transfers, broadening its appeal for more users.
With challenger banks such as Revolut trading on being a one-stop shop for financial services, it will be interesting to see how companies that have built their businesses on remittances continue to branch out into new services and markets.
How can I benchmark speed and pricing for FX providers worldwide?