Has WorldRemit succeeded?
WorldRemit's giant $175m raise announced this week. How should we interpret this against the competition and WorldRemit's recent history?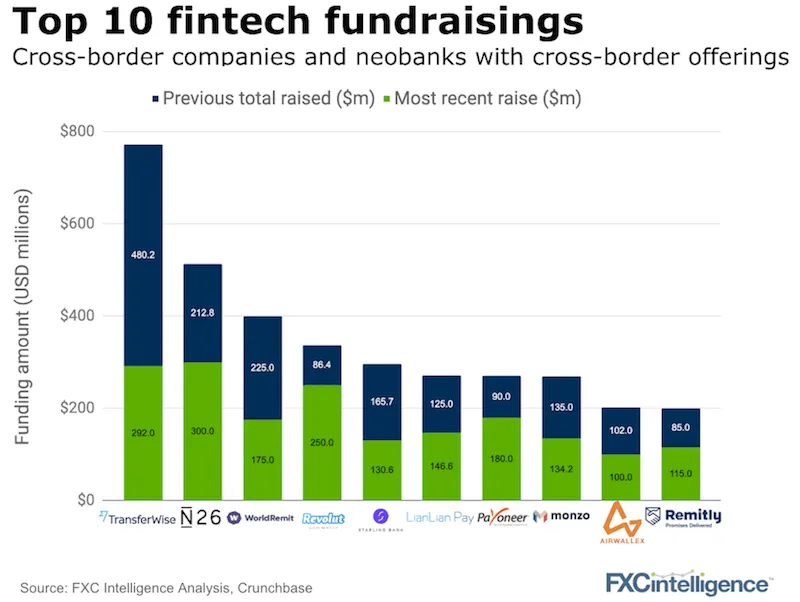 This is one of the biggest raises in the sector to date and since no fanfare was made of a unicorn valuation, we have to assume the deal was done at less than $1bn. WorldRemit stated that the funds will be used for diversification and to build out an SME offering.
Why this is great news:
$175m of firepower is substantial. This pulls WorldRemit high up in the top 10 cross-border companies and neobanks. Why do we include the neobanks above? They all have competitive cross-border offerings and are emerging as strong competitors.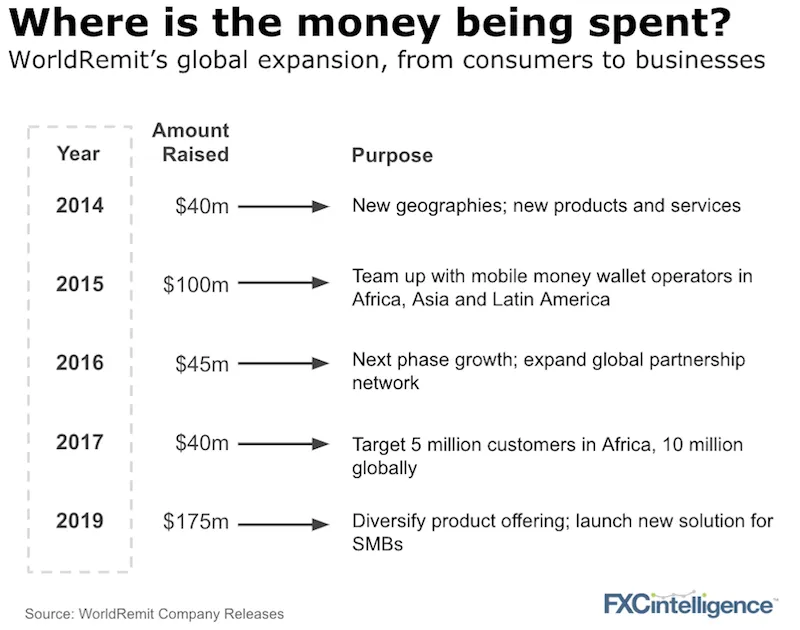 What gives us pause for thought:
WorldRemit has just under four million customers and 2018 revenue north of £90m (50% year on year growth). This is approximately 2% of Western Union's customer count and revenue, the core remittance player it is chasing. 2%.
The announcement to begin diversifying the business already when so little share has been won from the incumbents suggests it is isn't winning share nearly as fast as it would like. In 2017, WorldRemit targeted 10 million emerging market connected customers by 2020 so against that target, it is a long way behind.
We talk a lot about staying focused in this sector, how hard it is to win at one customer segment so taking the decision to already broaden focus so early in the journey suggests the journey may not be going quite as planned. $175m should give WorldRemit a good chance to fix this.