Ebix revenues rise on back of travel, outward remittances
Software and payments provider Ebix's revenues increased 35% YoY to $257.9m in Q3 2022, with the key driver being its travel money, payments and remittances platform EbixCash. However, the company says it has seen the largest negative quarterly impact from FX on revenues in more than five years.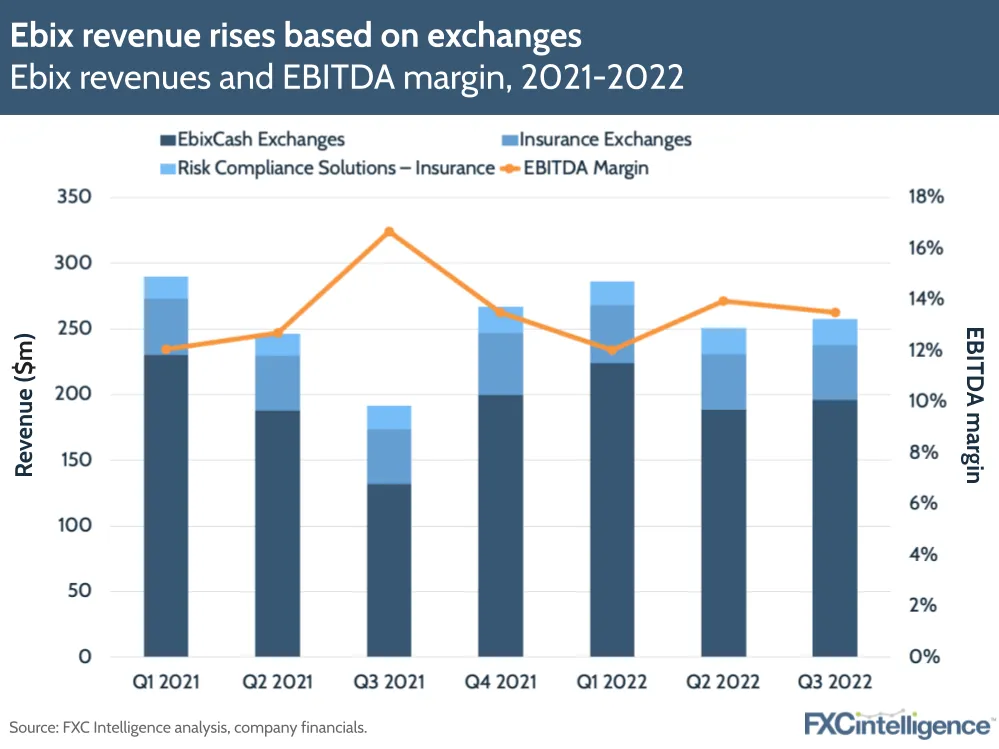 EbixCash's travel and foreign exchange/outward remittance revenues grew a combined 145% YoY, while EbixCash payment solutions revenues (primarily prepaid gift cards) grew 39%. Exchanges continued to be the largest channel overall, contributing to 92% of revenues for the quarter and seeing 82% YoY growth.
Ebix also saw an increase across its risk compliance solutions of 14% YoY, while its insurance exchanges segment declined 2%. The company generated $107.1m of adjusted EBITDA so far in 2022, a 5% increase compared to the same period last year.
Ebix is taking steps to raise cash ahead of its debt maturity deadline, including bringing on an unnamed US bank as an advisor, sourcing pre-IPO investments in EbixCash and securing loans in India.