Block Q1 22 profits surge as Cash App, Square see success
Block, formerly known as Square, has reported its Q1 22 results to a mixed market response. Its Cash App division saw growth that comfortably outstripped analyst estimates, while it saw significant gross profit growth and positive early results of its acquisition of buy now, pay later (BNPL) player Afterpay.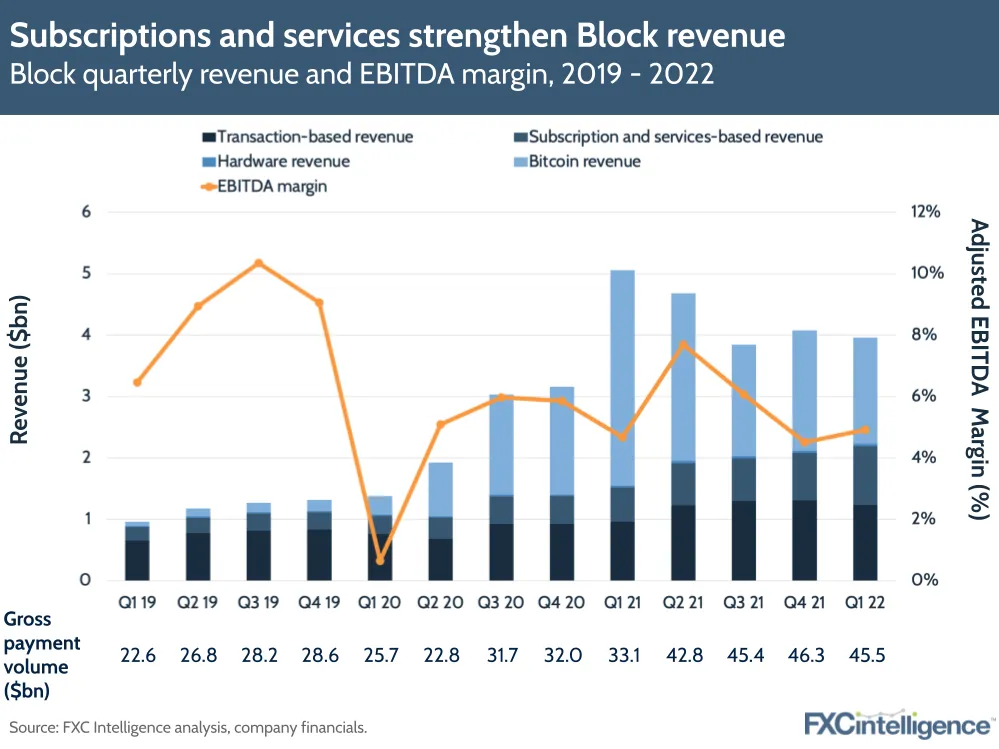 While revenue shrank 22% year-on-year, Block generated gross profit of $1.29bn, up 34%, with Square producing $661m and Cash App $624m – YoY increases of 41% and 26% respectively.
The acquisition of Afterpay contributed materially to the company's profits and was allocated on a 50/50 basis to Square and Cash App, although excluding Afterpay gross profit growth was still 31% and 17% respectively. The acquisition did see Block report a $204m loss for the quarter.
Block Q1 22 earnings: Square results
On Square, Block's more established company:
Much of Square's growth has been driven by mid-market sellers, who saw gross profit grow 47% and who now account for 35% of the company's gross payment volume – up from 26% in Q1 2020.
Square has also increasingly been focused on international expansion, with non-US markets now accounting for 12% of gross profit, up from 6% in Q1 20. To aid this, the company launched several services for merchants internationally, including Square Loans in Canada and Square Marketing in Ireland.
The integration of Afterpay's BNPL services has already begun, with over 20,000 Square sellers having processed transactions using the service. There are also plans to integrate it into in-person payments.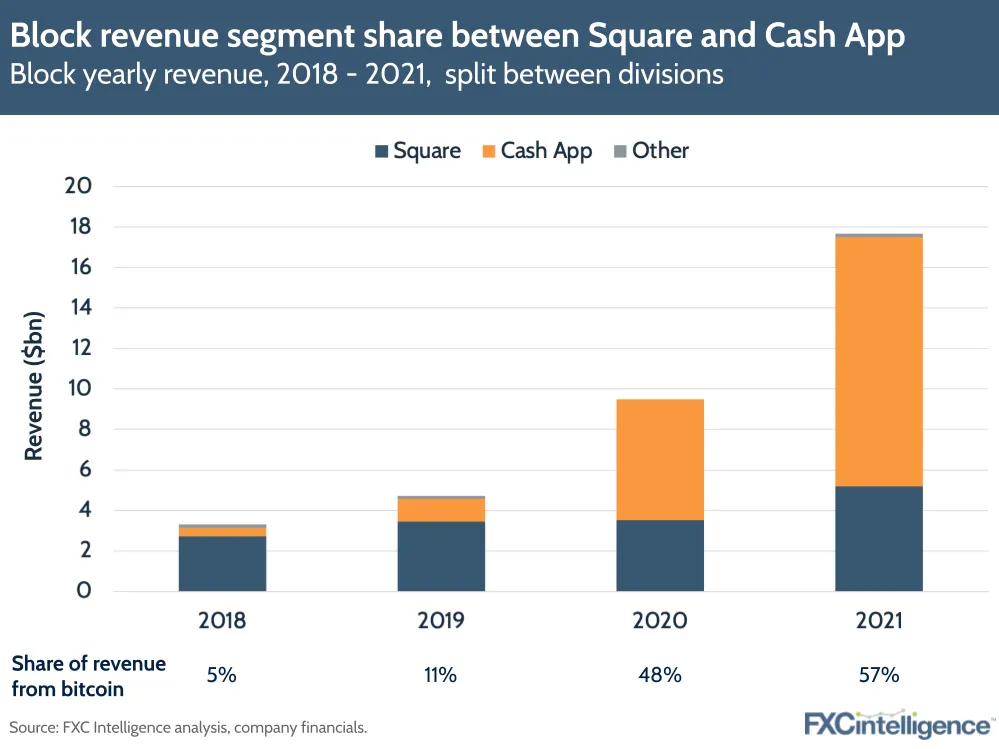 Block Q1 22 earnings: Cash App results
Meanwhile on Cash App, which saw growth well ahead of analyst expectations:
Bitcoin continues to be a vital component of Cash App's profits, with more than 10 million accounts buying the cryptocurrency since Block added the service in 2018. This quarter saw the company build on this, with both the introduction of P2P bitcoin payments in the US via the rapid settlement-focused Lightning Network and the ability for US card customers to earn a portion of their wages in bitcoin.
The company's focus here is increasing the usability of bitcoin for payments, with the ultimate goal, according to CEO Jack Dorsey, of using it as a trusted "open global money transmission network".
However, the company's bitcoin focus also was responsible for its drop in revenue, with the ongoing bear market contributing to a 39% YoY revenue decrease for Cash App and 22% for Block overall. Without bitcoin and Afterpay, Cash App saw a 26% YoY increase. The company has also warned that ongoing volatility is likely to be reflected in future quarterly results.
Away from bitcoin, the company's banking products have been vital to its growth, with Cash App Card being one of the company's fastest-growing monetisation streams, aided by a strong uptick in adoption of use for recurring paychecks.
According to Jack, global expansion remains the "top priority" for both Square and Cash App, and with an investor day in around a week's time, we'll be hearing far more about the company's future plans for growth soon.