The UK is an increasingly competitive space for international payments companies to win SME business from. Our standalone report digs into this market to help companies find insights as to how best to approach it.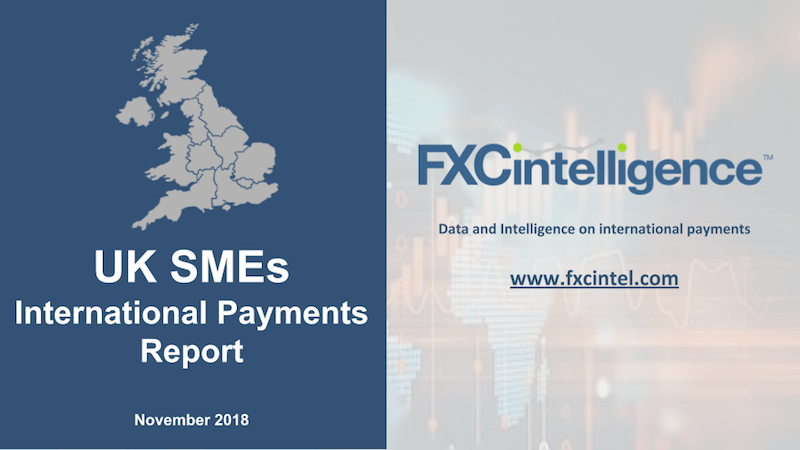 CONTENTS:
MARKET SIZING
Total cross-border flows in and out of UK

MARKET STRUCTURE AND COMPETITION
Top currency corridors (based on currency of invoice)
Overall market maturity (based on switching behaviour)
Regulatory ease/burden
Top 2 Banks and top 3 non-bank competitors
Market share of banks
Market share of MSB incumbents (e.g. WU, Paypal, Moneygram)
Market share of digital MSBs (e.g. Transferwise, WorldFirst, XE/HiFX, Revolut)

PRODUCT AND SERVICE BENCHMARK
Customer service/support experience
Pricing
Transaction speed
Overall Product/Service offering
To purchase a copy of this report, please send an email to
reports@fxcintel.com
.